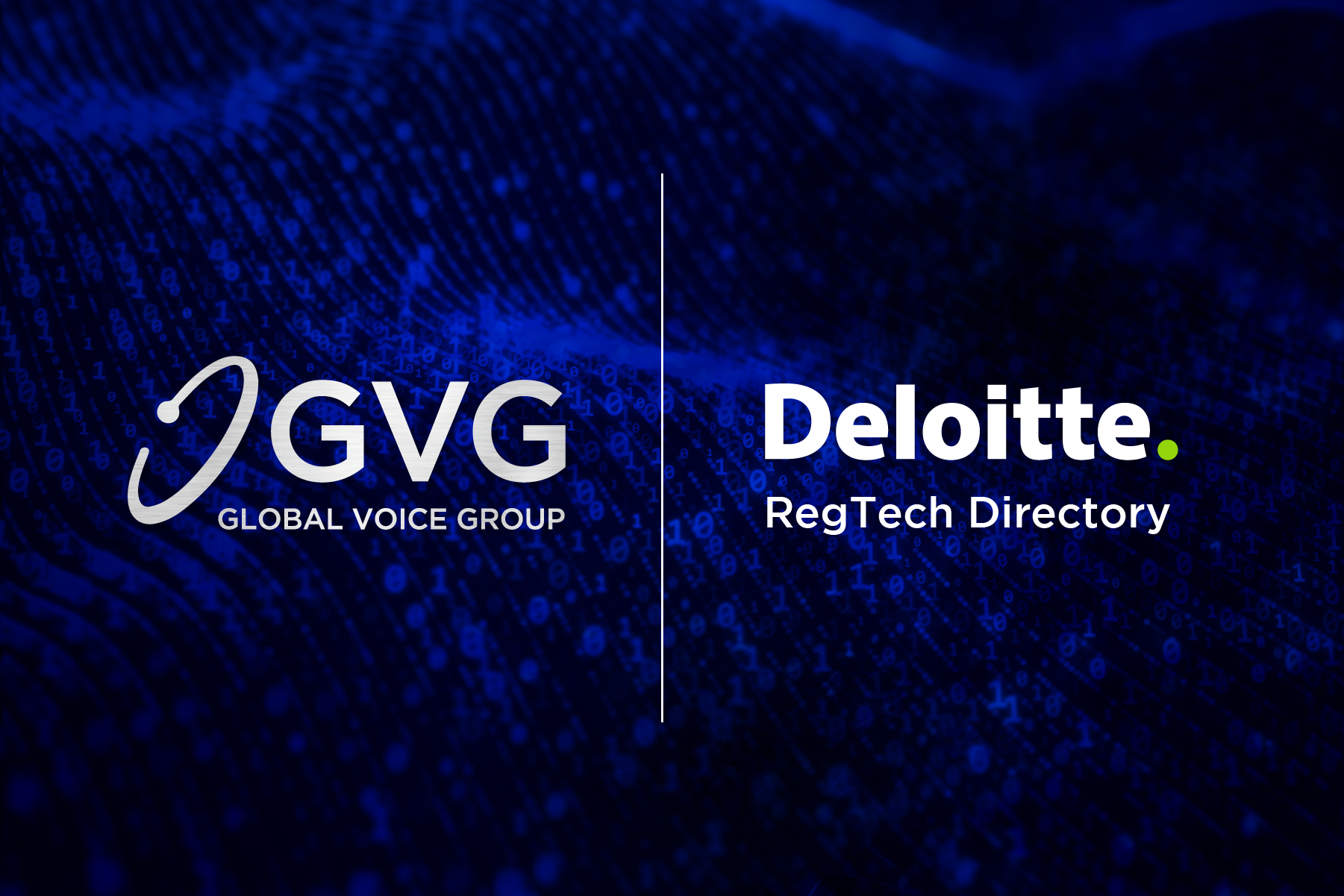 Global Voice Group acknowledged by Deloitte's RegTech Directory
It has been more than 15 years since Global Voice Group started providing data-driven solutions for decision-makers such as regulators and authorities. We have built long-standing relationships with our clients, through the provision of transaction monitoring solutions designed to collect and analyze big data from crucial economic sectors, including telecom and finance, and to turn it into actionable information.
Thanks to all this work and effort, GVG has been recognized as one of the 30 top RegTech companies that provide solutions for real-time transaction monitoring and auditing in Deloitte's RegTech Directory. This is undoubtedly a new milestone to be proud of and to add to our solid track record.
Transaction monitoring & compliance-oriented solutions
The core solutions that have been decisive in our inclusion in this prestigious directory include Visio Telcom a solution that enables regulators to effectively tackle various types of telecom-related frauds through automated detection and localization technologies. The system has the capacity to monitor traffic from different types of protocol and all this is achieved in real time.
In addition, our M3 solution automatically detects suspicious transactions, based on business rules, and uses international criminal and financial databases to perform background checks, thus improving and streamlining Anti-Money Laundering operations. This highly scalable system currently verifies over 90 billion transactions a year. Furthermore, its flexibility and adaptability allow it to collect data from any type of MM platform (applications customizable based on the clients' needs).
RegTech: a market in permanent growth
In the wake of the unstoppable technological development of the last decades, and more specifically, the growth in the use of technology in the financial sector, regulatory requirements have been imposed to frame this new ecosystem within regulatory compliance. Regtech then arose, with the aim of supporting both businesses and governments to comply with this new regulation, through the application of emerging technology such as monitoring, reporting and compliance tools.
According to the RegTech Market Analysis Report, the global RegTech market size was valued at USD 2.87 billion in 2018 and is expected to grow at a compound annual growth rate (CAGR) of 52.8% from 2019 to 2025. These figures, together with statements such as the one made by the World Bank about the capacity of a robust regulatory framework to boost GDP growth by more than 2% annually – which also encourages governments to establish this regulatory standard – lead us to visualizing a promising future for RegTech companies.
The incredible growth estimate of this baby within the technology industry family is largely due to the increasing digitization of financial transactions and to the resulting fraudulent activities, which represent a major concern for all governments around the world, whether they have a consolidated financial ecosystem or are still working on the financial inclusion of their unbanked citizens. From this situation arises the need for governments to closely collaborate with Regulatory Technology companies, in order to choose the appropriate standards to manage fraudulent activities, and thus protect a constantly evolving financial industry.
Want to know more about digitization of financial transactions? Click here.