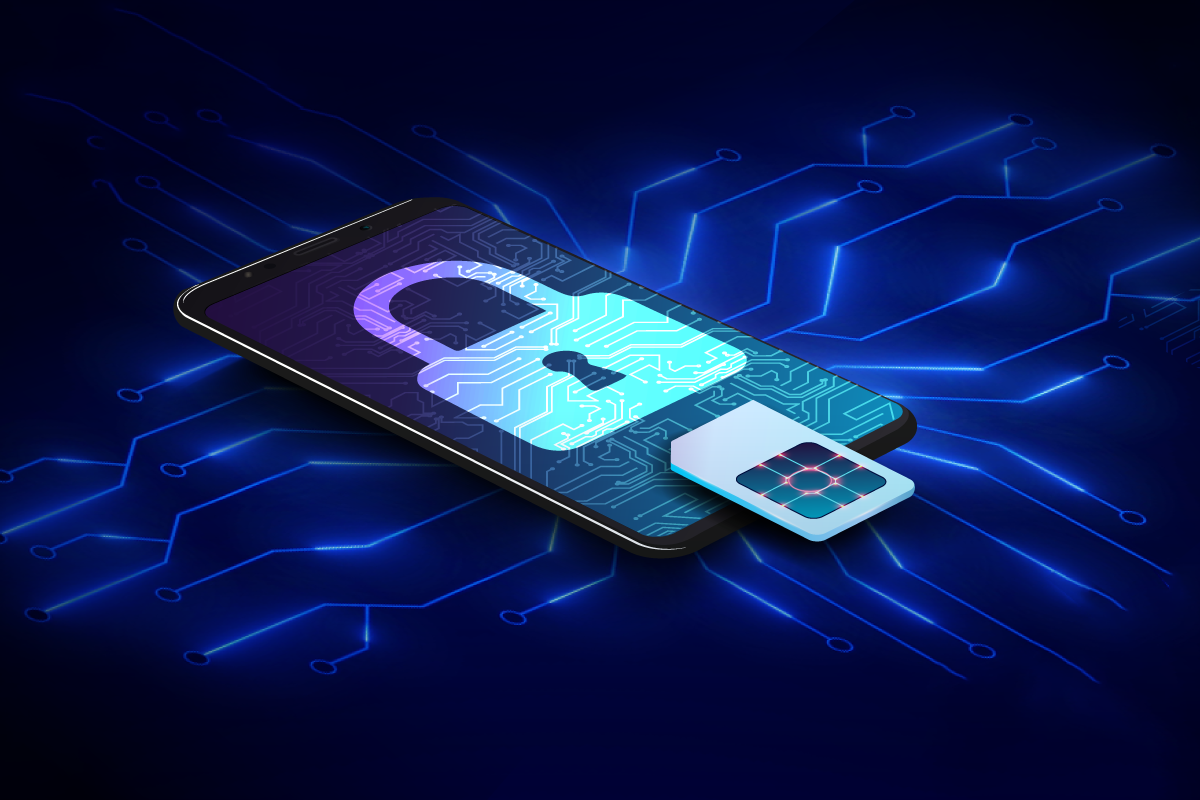 Promoting SIM registration in Africa through improved identification and data privacy
Mobile penetration, and therefore the number of SIM cards, keeps on increasing in Africa. According to the GSMA, the numbers of unique mobile subscribers and of SIM connections were 495 and 930 million respectively in 2020, and are forecast to rise to 615 million and 1.12 billion respectively in 2025. These figures show that there are more SIM cards in use than subscribers.
SIM market growth and associated risks
Improved access to mobile phones/Smartphones and SIM cards has allowed people to stay connected and to enjoy a wide range of online services. However, it is not without risks. Indeed, a number of threats, such as theft, cybercrime, terrorism financing and other fraudulent activities are associated with the fast growth of the SIM card market. As a result, security is a very common argument for the countries that have chosen to implement SIM registration
Benefits of SIM registration
It is widely accepted that SIM registration helps combat fraud and cybercrime, including terrorist activities and their financing, says CIPESA (acronym for "Collaboration on International ICT Policy for East and Southern Africa"). Indeed, it makes it possible to identify SIM card users and to limit covert communication. It also allows citizens to access a large number of digital services, and facilitates number portability. Furthermore, it enhances the consumer-service provider relationship, by facilitating the identification of the consumers and their use of SIM services. However, there are barriers to smooth and effective SIM registration on the continent.
Barriers to SIM registration in Africa
What all the current SIM registration models have in common is the proof of identity requirement. The problem is that about 41% of Africans do not have the identity documents most SIM registration laws require, according to the Thales group. Some African countries make provisions for this, for instance by allowing a third party to vouch for the identity of the prospective subscriber. But in spite of this allowance, the identity gap remains one of the main barriers to SIM registration.
Another barrier is privacy and the protection of personal data. When carrying out SIM registration, the operators record personal information and store, validate or share it, depending on the registration model used. But personal data must be provided, regardless of the model. As a result, there are concerns around the confidentiality and security of this data. This is especially due to the fact that, in many African countries, privacy laws are either non-existent or inappropriate.
Steps towards effective and safe SIM registration in Africa
Addressing the identity gap and ensuring data privacy are therefore two crucial steps towards promoting SIM registration in Africa. As a leading international RegTech provider that has developed a solution enabling governments to ensure the compliance of the SIM registration process, GVG recommends the following measures to effectively deal with the identity gap: allowing third-parties to vouch for people who do not have valid IDs, as is the case in Niger, for example; supporting the registration process using biometrics; and giving a SIM registration notice period long enough to allow people without an ID document to acquire one.
As regards data protection, what the continent needs is an appropriate legal framework. Of the countries that have made SIM registration mandatory, 40% do not have such a framework in place. And in the countries that have implemented one, the appropriateness of the laws is debatable.
African case studies show that the SIM registration process can be difficult and time-consuming, especially at this early stage. However, addressing the identity gap and personal data protection issues would play a key role in ensuring its success and reaping its benefits for all legitimate stakeholders. GVG is proud to be able to provide African governments with RegTech solutions that can support them in this process.
Do you want to read more about digital identities and data protection? Click here.