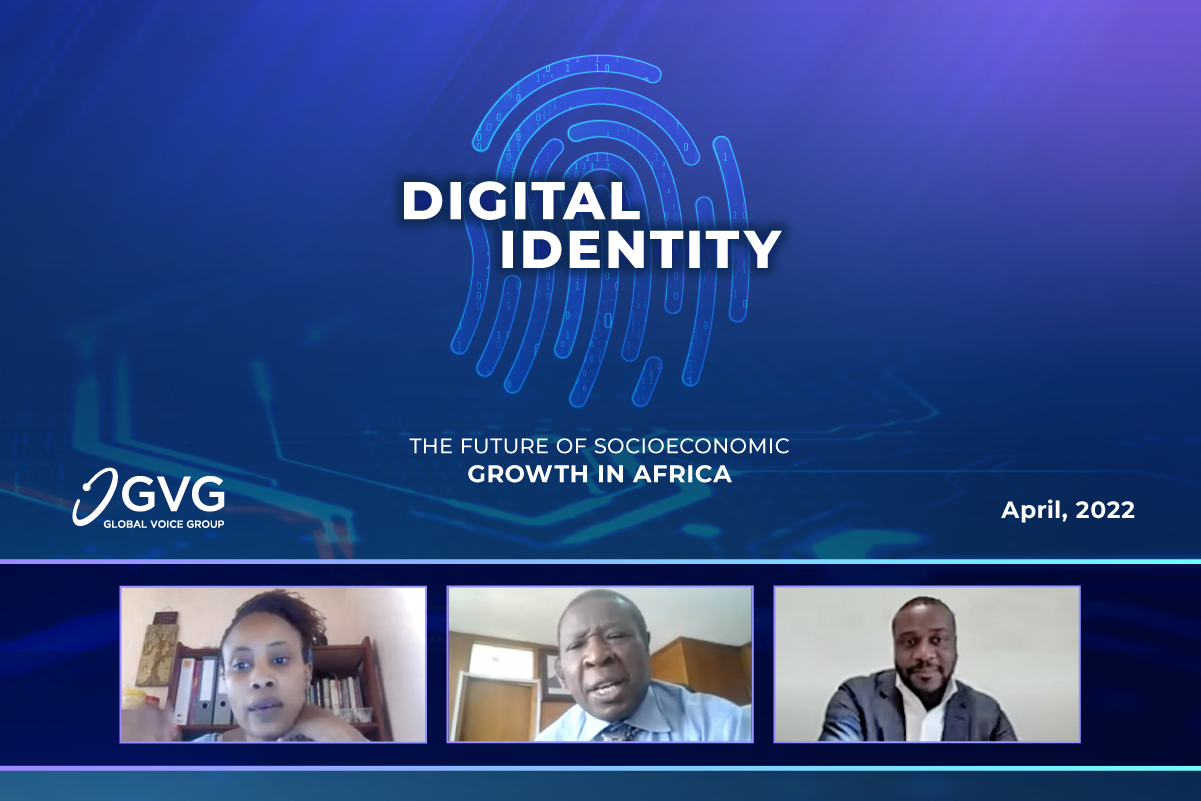 Digital identity: the future of socioeconomic growth in Africa
Over the past two years, the African continent has shown great digital resilience by bringing some services online to comply with pandemic-related regulations. This increasing digitization of administrative, social, and economic services has in parallel required a step-up in digital identity for users to access essential digital services in education, banking, healthcare, and other government services. As a result, digital identity in Africa has been gaining ground as a key driver of financial and social inclusion, and therefore socioeconomic growth.
Showcasing the role of digital identity in Africa's socioeconomic growth
GVG has solid experience working in the telecom and financial compliance fields. We have thus identified a growing need for stable identification systems that would in turn foster socioeconomic inclusion. This prompted us to host a media roundtable last week, to showcase the crucial role digital identity plays in promoting socioeconomic growth in Africa. The panel of this roundtable was composed of GVG's CEO, James Claude, and experts in the field Alexander Muteshi, Director General of Kenya's Directorate of Immigration and Citizen Services, and Grace Mutung'u, Coordinator for the Open Society Foundations Digital ID Working Group. The moderator, Andrew Mwangi from PR agency Tell'Em, asked the panelists five guiding questions aiming to highlight the benefits, challenges, and implications of widespread implementation of digital ID in Africa.
Service accessibility
As the discussion went on, there was a consensus among the participants that digital ID enhanced service accessibility. However, Grace Mutung'u pointed out that digital ID also constituted a "double-edged sword". Indeed, it may complicate access to services depending on the socioeconomic dynamics of the country concerned. James responded that integration was an essential aspect of making government services accessible to all citizens. In other words, digital ID should form an integral part of the entire service ecosystem. All services involved should be taken into consideration.
Tax collection
Besides accessibility, the panelists also discussed the advantages of digital ID as regards tax collection. James highlighted the fact that digital ID was essential for governments to widen their tax base and control fraud. Alexander Muteshi added that in Kenya, digital ID had helped increase government revenue by curbing leakages, despite the implementation cost. This shows that the return is certainly worth the initial investment.
The right regulatory framework
The exchange also brought up the need for adequate legislation to efficiently respond to issues within the digital ID ecosystem. For Grace Mutung'u, such legislation should be flexible and focus on convenience when serving the public. The right regulatory framework should also address data security. James pointed out that the digital ID ecosystem was quite secure per se, thanks to encryption and public-private keys. Still, laws on data privacy need to be in place to ensure the safe handling of data.
This roundtable showed that African governments have much to gain from promoting digital ID, from civic, social, and economic perspectives. Creating appropriate regulatory frameworks – or harmonizing existing ones –, optimizing data security, and promoting the integration of government services and digital ID will take governments closer to the ultimate prize which is overall socioeconomic growth on the continent.
Would you like to read more about digital identity in Africa? Click here.