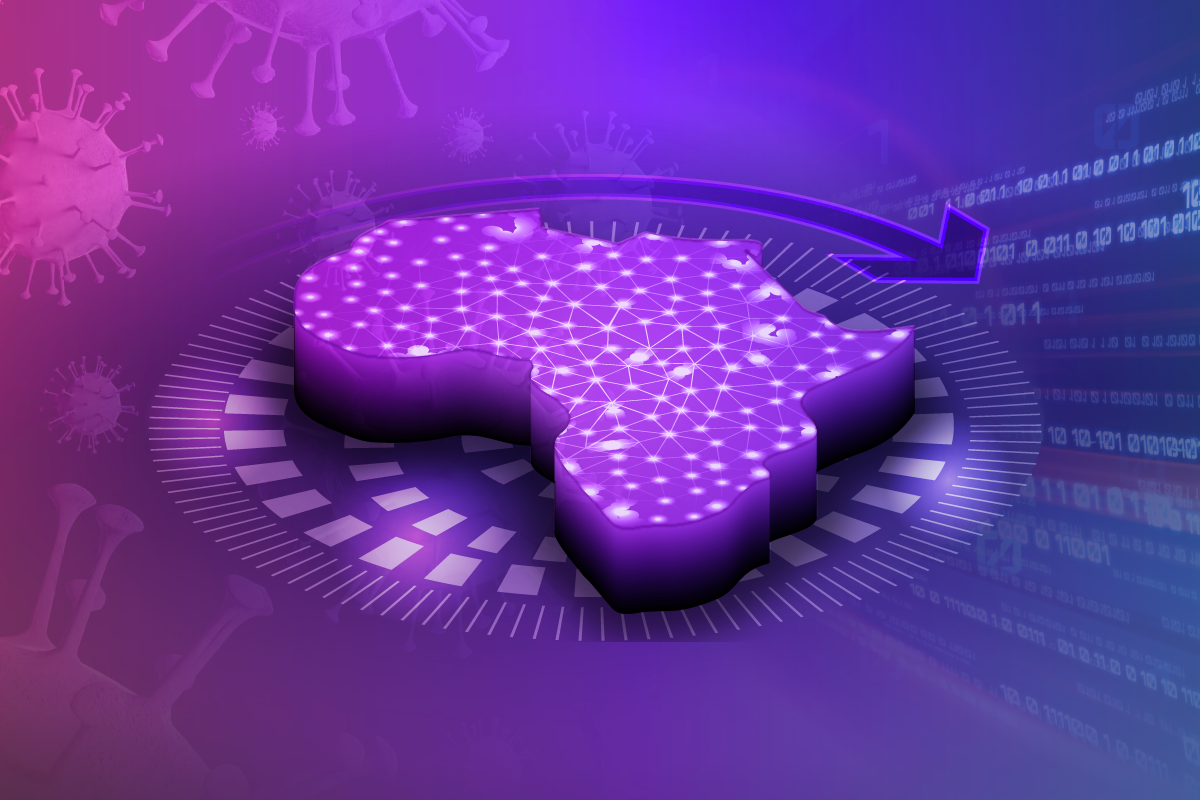 Covid's bright spot: 2 years of accelerated digital transformation in Africa
Covid-19 created a need for physical distancing, which fueled a surge in the demand for systems supporting remote living. As a result, only two months into the pandemic, digital transformation had already advanced by two years. The pandemic, therefore, caused an acceleration of the digital transformation right from the start. But two actual years down the line, how far has digital transformation come? One word comes to mind: innovation. In this blog, we focus on 3 areas where this innovation has had a major positive impact in Africa. These are: digital payments, tech startups, and citizen identification.
Digital payments for connected living
The drive towards digital payment is not a new phenomenon in Africa. Mobile Money, for instance, did not wait for Covid-19 to take Africa by storm. However, the distancing requirement and the concerns around virus transmission through cash have encouraged the use of digital payment platforms. Thus, according to Business Insider Africa, the digital payment ecosystem has continuously delivered innovation and rapid transformation since 2020. This evolution makes the regulation, compliance, and transparency of the digital payment industry all the more important. GVG offers digital solutions that respectively address interoperability and other issues in the payment ecosystem and support the effective compliance of Mobile Money services.
Furthermore, by promoting digital payments, Covid-19 has also accelerated the evolution of the cashless society. The latter is generally accepted as fostering financial inclusion.
The fintech revolution through tech startups
African tech startups are a major driver of the technological innovation that has characterized the past 2 pandemic years. The fintech domain, especially, has witnessed tremendous innovation and growth over this period, thanks mainly to substantial foreign investment. 2021 was a record year for fintech investment in Africa. Indeed, according to Global Finance Magazine, almost two-thirds of the funding dedicated to African technology companies, i.e. 3 billion USD, went to fintechs.
Since the start of the pandemic, Fintech startups have more than ever enabled African citizens to enjoy previously inaccessible financial services. Global Finance Magazine sees them as "redefining every aspect of finance, such as payments, savings, e-wallets, remittances, mobile and online money services, wealth management, merchant services, card business, investments, insurance, and digital assets, among other business lines".
Working towards improved citizen identification
A significant number of Africans still do not have access to physical forms of identification such as ID cards. However, in parallel, there has been a clear drive to promote the use of biometric identification on the continent in recent years, says the UN. A drive which the Covid-19 pandemic is likely to have intensified. Indeed, identification, both physical and digital, has been required for tracking and vaccination purposes. But it has also been necessary to access the many apps and online services designed to enable physical distancing. In South Africa, for example, undocumented citizens have been experiencing difficulties in registering for their Covid-19 vaccinations.
According to the UN, innovations in the field of biometric identity, combined with the impact of the pandemic, may stimulate the use of biometric identity tools, with the users being able to complete the onboarding process remotely.
The Covid-19 pandemic has no doubt created major disruption. But from the perspective of digital transformation, it has also acted as an enabler, by promoting technological innovation in Africa and other emerging regions. However, this innovation needs to be supported by continuous investment, appropriate regulation, the development of digital literacy, and online security if it is to keep on effectively sustaining economies.

Do you want to read more about Covid-19 and digital transformation? Click here.