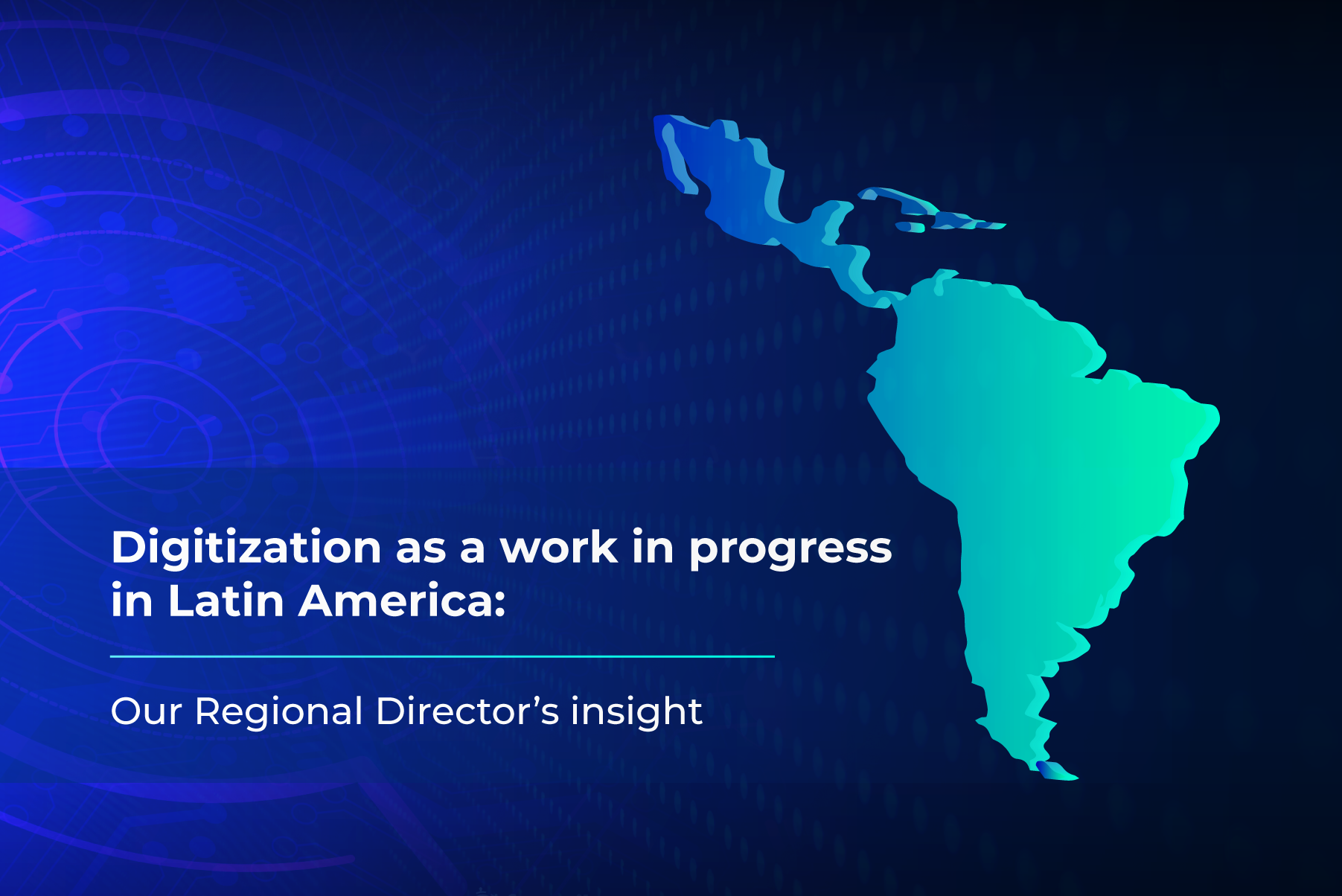 Digitization as a work in progress in Latin America: our Regional Director's insight
Latin America (Latam) is a region with a rapidly growing mobile and digital penetration. The GSMA estimates that by 2025, the respective number of unique mobile subscribers and mobile Internet users in Latam will reach 500 million. In this post, Sergio Suardiaz, our Regional Director, shares with us his powerful insights on the situation.
During the pandemic, the mobile ecosystem underwent unprecedented growth: data traffic, mobile subscriptions, Internet connections, smartphone sales, etc. What implications, positive and negative, does this have for the region?
The Covid pandemic has definitely accelerated digitization in most Latin American countries. We have to see this as a very positive effect, despite the devastating consequences that this virus has brought to the entire world. Due to the restrictions imposed by countries to control the spread of the virus, having access to an Internet connection at home or on a phone has been more important than ever. Indeed, it has allowed people to work from home, learn online, shop and get health information, among others, while social distancing.
There is still a big digital gap in the Latin American region. However, those who have an Internet connection were able to carry on with their lives more or less as usual. In this respect, the telecom sector has played a crucial role in mitigating the drop in GDP in the different countries. The downside has been the increase in cyberattacks, identity theft, fraud, scams and mobile phones theft during this period. For instance, in Costa Rica, the number of cyberattacks increased by 131%, and in Panama, many Government agencies suffered online attacks during the past few months. This shows that government agencies are still not equipped with the right national security and compliance tools to address this kind of situation.
In parallel with this growth, there has been an increase in fraud in the mobile sector, in terms of both physical and cyber theft. How can the government of a country protect its citizens and a key sector such as the telecommunications from these attacks?
First of all, I think that governments around the globe must make a point of educating their citizens. They need to explain to them the risks associated with the use of Internet, and what should or shouldn't be done. Private companies also have a major role to play, by training their workforce to avoid situations that could potentially damage the company, such as the hacking of professional emails or digital applications. This is particularly important now, as most of the employees are still working remotely.
Additionally, as mentioned above, this pandemic has shown that, in the region, the virus has been quicker than governments in some aspects. This has highlighted the states' lack of preparation and appropriate tools to protect their citizens and their institutions. From now on, a proactive approach should be implemented to prevent this kind of national security situation.
Looking at the digital and economic plans of many regions of the developing world for the next few years, we have observed that expanding their digital economy has become a priority for these regions. Where does Latin America stand in this regard and what challenges does it face in order to achieve this expansion?
The Latin American region finds itself in an intermediary development position regarding digitization. It is more advanced than Africa and at the same level as Asia-Pacific, but less developed compared to the most advanced economies. Statistics have shown that the drop in GDP in the most advanced economies was 7% on average during the pandemic. However, it was 14% in the Latin American region. This points to the importance of the digital economy and to the key role that governments play to foster bandwidth, cloud services and applications of Artificial Intelligence.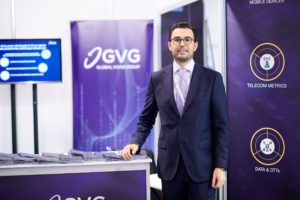 Want to know more about cybersecurity in Latin America? Click here.