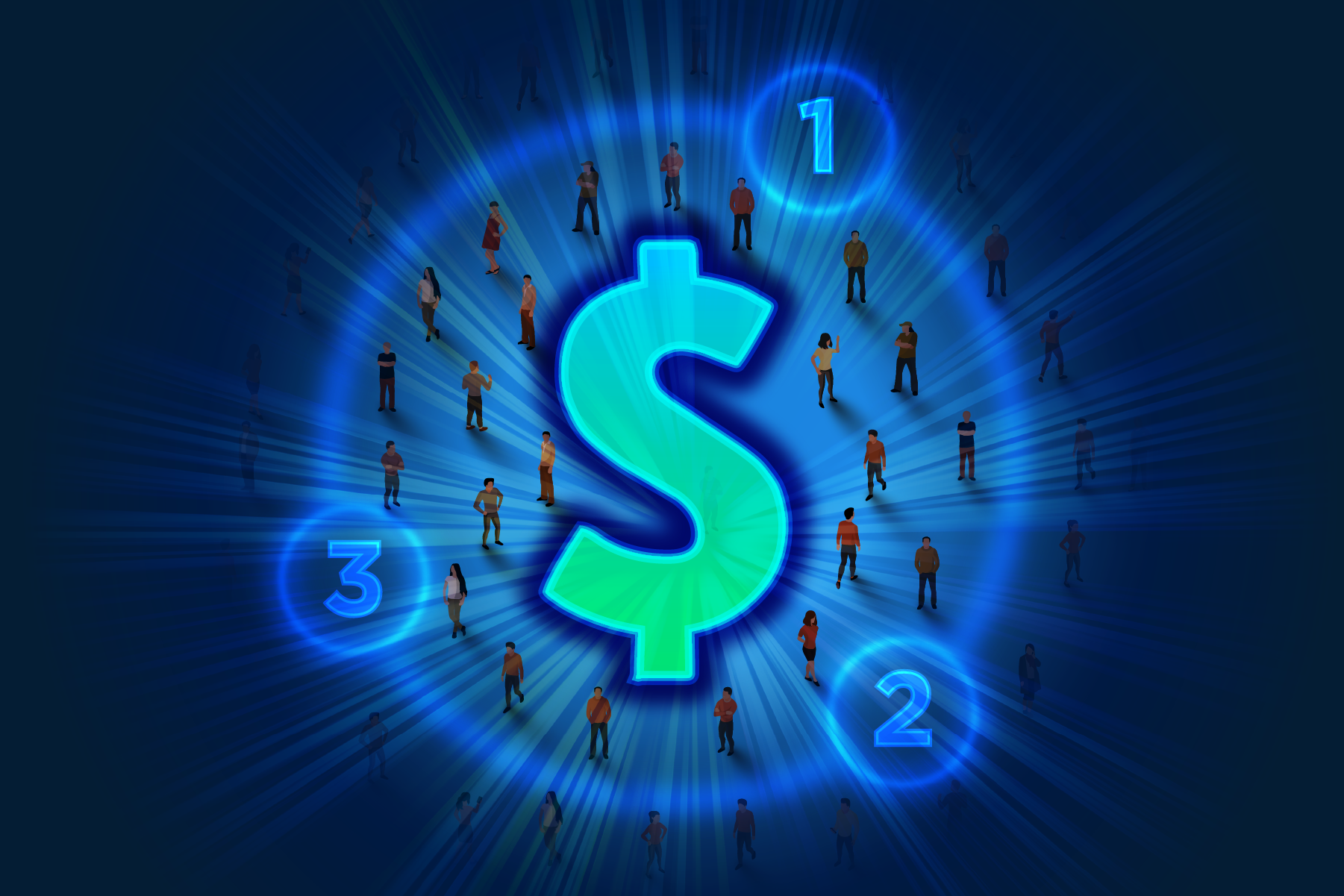 Achieving financial inclusion: Three musts for governments
Financial inclusion is a critical step towards sustainable, inclusive economic growth. And there is good news: Financial inclusion has increased worldwide, according to data provided in the 2021 edition of the Global Findex Database, with 71% of the population in developing countries owning a financial account. Still, however encouraging this figure, 1.4 billion people remain unbanked. The solution? Findex 2021 shows that the digitization of financial services has been a game changer for the global economy and financial inclusion alike. This blog discusses three ways in which governments can make financial services even more accessible in Africa, thus further strengthening financial inclusion.
Public-private partnerships for sustainable growth
A connection between the public and private sectors is essential to foster financial inclusion. Indeed, private companies like GVG can provide governments with the services, technological tools, and expertise they need to ensure that all citizens benefit from the digital economy. Let's take the example of interoperability.
Interoperability helps promote the digitalization of payments, including citizen-government and government-citizen payments. This digitalization process is a high priority, says the World Bank, because 865 million individuals in developing countries opened a bank account specifically to receive money from the government, be it their salary, government transfers or pension payments. By facilitating these payments, interoperability allows citizens to take a more active part in both the financial and civic ecosystems of their country. Furthermore, it strengthens the digital financial ecosystem, as account owners are more likely to use said account, not only to receive, but also to make payments, and to access other services.
Public-private partnerships (PPPs) streamline the payment process, by providing interoperability-enabling technology. To meet the increasing need for interoperability, GVG added TransFin, an Interoperability and National Payment Gateway Solution (TransFin) aimed at governments and central banks to its product portfolio. TransFin is a highly reliable and secure platform that allows governments and central banks to deploy an efficient payment gateway for the benefit of all stakeholders. PPPs can therefore put technological innovation at the service of financial inclusion.
Harnessing the digital transformation
With technological innovation comes progress. Thanks to it, "[U]niversal access to financial services is within reach […], says Jim Yong Kim, President of the World Bank Group. "As early as 2020, such instruments as e-money accounts, along with debit cards and low-cost regular bank accounts, can significantly increase financial access for those who are now excluded", he adds. Indeed, by speeding up the digital transformation, new technologies are now making it easier, cheaper, and safer for people to get paid, save, send remittances and pay for goods and services, according to the World Bank. In Sub-Saharan Africa, for instance, 39% of Mobile Money account holders now use their accounts to save. Technology, therefore, supports digital financial inclusion, by providing financially excluded and underserved populations with a range of formal financial services suited to their needs. As a result, millions of people are now able to transition from cash-based transactions to formal financial services, using a mobile phone or other digital technology to access these services.
However, this is not only true of the technology that is intrinsic to the digitization of payments, like the technology that underpins mobile payment systems, for instance. It also applies to the technology that orbits around it, from security systems to monitoring systems that enable continuous service improvement and data-driven decision-making by authorities. GVG's Mobile Money Monitoring (M3) solution, for instance, indirectly supports financial inclusion by helping the relevant authorities ensure the compliance and security of Mobile Money services.
All aboard!
How can governments build on the positive results provided in the 2021 Global Findex Database and ensure that more people get to enjoy the benefits of the digital economy?
Firstly, it is crucial that citizens understand what the digital services they wish to subscribe to are all about. A lack of digital and financial literacy may stop individuals from understanding what they are signing up for, thus generating a lack of trust, and therefore of engagement with digital services. In that regard, the Global Findex Database 2021 indicates that a staggering two-thirds of unbanked adults fear they would not be able to use a bank account without help. And in Sub-Saharan Africa, one-third of Mobile Money account holders admit to needing assistance to use their account effectively and safely. In addition to promoting digital and financial literacy among the population, it is also essential that providers make sure that people with limited financial experience and capability can easily understand their product and service descriptions.
Secondly, the very services that are supposed to foster financial inclusion should be affordable, to promote accessibility. Any levies applied to digital financial services should therefore not exceed a specific threshold, to ensure that they do not negatively impact the most financially vulnerable users. This applies especially to digital payments, e-wallets, and Mobile Money, among others, as these are popular among the unbanked.
And thirdly, investment in the African youth needs to be made a priority. Indeed, young African people, as the most avid adopters of ICTs and digital solutions, are the future drivers of the continent's digital economy. This is the view African Development Bank Director General for East Africa Nnenna Nwabufo shared at this year's World Financial Innovation Series. Nwabufo also highlighted the need to invest in the youth's skills development, with a view to supporting innovation and growth on the continent.
Keeping the momentum
The Global Findex Database 2021 certainly sends a message of hope when it comes to the progress towards financial inclusion worldwide. There is also optimism in the words of World Bank President Jim Yong Kim, an optimism shared by the leaders of the G20 countries and the members of the global financial sector standard-setting bodies. However, challenges remain to be faced on the road to financial inclusion. As stated in this blog, these challenges include the creation of relevant PPPs, harnessing technological innovation, and fostering access to digital financial services. However, beyond the financial services sector, other industries, like agriculture–a way of life for many unbanked people–, would benefit from digitalization. The Global Findex Database 2021 has set the bar. Let's see what the 2022 version has in store for us!
Want to read about the benefits of financial inclusion? Click here.