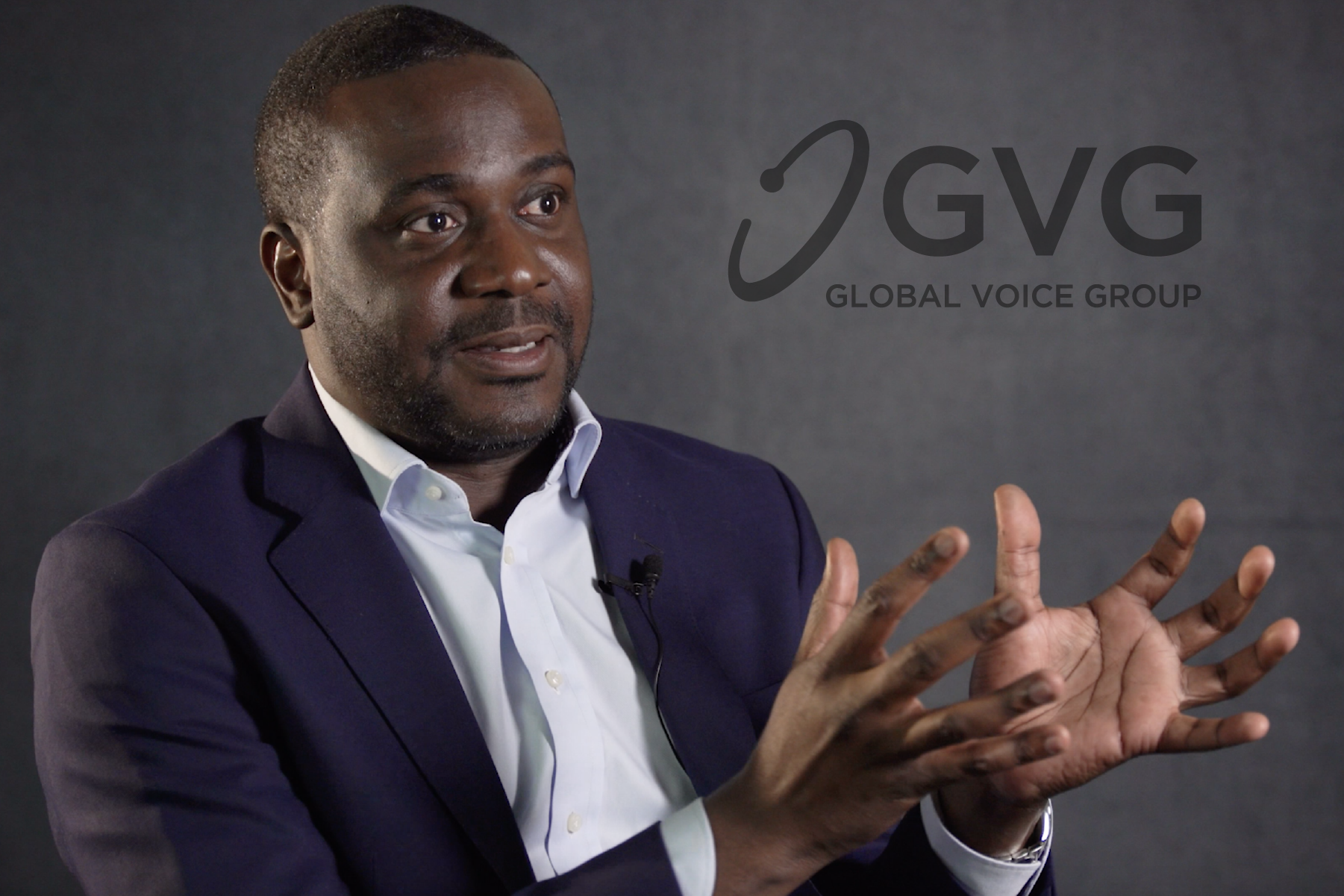 CEO of Global Voice Group, James Claude, Addresses 2020's Challenges
On the occasion of the beginning of this new decade and, after leaving behind a year filled with challenges and achievements, our CEO, James Claude put himself in front of the camera to answer key questions about strategy and the future of GVG.

As CEO of GVG, a high-tech company, how would you describe what you do in layman's terms?
GVG is much more than a mere high-tech company. We see ourselves as innovative problem solvers within the technological domain, which now forms an integral part of our lives. It is a complex ecosystem, with regulatory bodies tasked with defining the rules to be complied with by all relevant parties. GVG provides the cutting-edge technologies to effectively monitor compliance, enhance productivity and protect the interests of consumers.
We are constantly expanding upon our wide range of solutions, such as our new Visio Suite solution introduced last year.  It gives full visibility to telecom regulators on any component relating to their mandate. We also provide solutions for central banks, such as our Mobile Money Monitoring platform, as well as for regulatory authorities needing to verify revenues generated in this important sector.

How do you envision the future development of your solutions?
It is my hope that, through our partnerships with governments, we are going to continue establishing solutions, such as those related to digital identities, an area we are already investing in.
GVG understands the necessity of real-time data for industry monitoring. Since 2005, our solutions have provided this capability to governments and authorities. We also recently introduced our live tracking feature that further streamlines the process for all stakeholders.
Our platforms and solutions have been implemented in over 11 countries so far, and our customer base has expanded and diversified to include governments, telecom regulators, revenue agencies and central banks.
What is in the product pipeline for 2020?
One of our main challenges is to constantly anticipate and adapt to new developments within the sector so as to keep improving our service offering.
We are continuing to invest in areas such as data sovereignty and emphasizing greater awareness around the crucial need to reinforce cybersecurity for the benefit of all stakeholders. In addressing this challenge, we are promoting trusted digital identities as the cornerstone of healthy and inclusive digital economies. We are also investing in education around the importance of outsourcing to providers like GVG for the successful digitalization of governments in emerging countries.
Our goal at GVG is to continue providing innovative solutions that embody our vision of supporting the sustainability of the economies of our client countries, by deploying technological solutions that contribute to ensuring the transparency and compliance of the digital ecosystem.
Please find below the links to the French and Spanish versions of the full interview with Mr Claude: