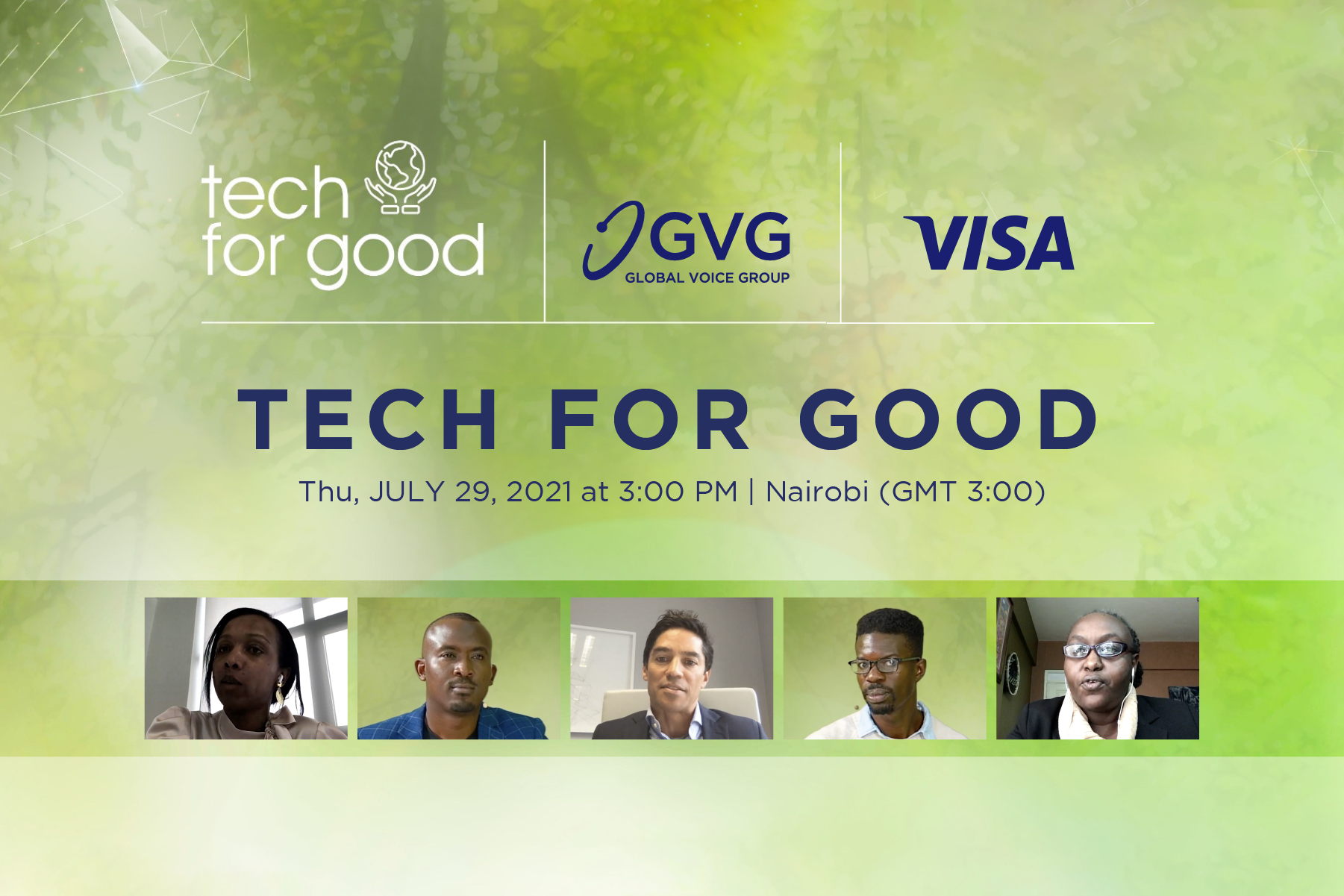 "Tech for Good" Webinar: showcasing the role of technology in fostering inclusion and sustainability
In 2015, all United Nations Member States adopted the 2030 Agenda for Sustainable Development in a bid to foster sustainability and inclusion for both people and the environment. On 29 July 2021, the Tech for Good webinar took place, an event that aimed to showcase the vital role technological innovation and reliable data play in achieving the SDGs to create a sustainable and inclusive environment, in East Africa specifically. GVG as a regtech company committed to innovation and technology for sustainable development was one of the event's sponsors.
Enabling a sustainable and inclusive environment through technology
Fintech and digital payment solutions have repeatedly demonstrated their potential to help create a more inclusive and socially diverse economy, by enabling users to access formal financial services from their telecom devices. As for data, it provides accurate and in-depth information about the different sectors of the economy, thus effectively supporting the appropriate governance of the latter.
In addition to GVG, the other sponsors were Visa, the world's leader in digital payments, as the main sponsor; Bolt, the leading on-demand transport service provider in Africa and Europe; and Flourish Venture, a VC firm investing in entrepreneurs whose innovations help people achieve financial health and prosperity.
Data Analysis and PPPs at the service of the SDGs
GVG's Vice-President of Commercial Sales and Strategy, Mr. Daryl Bhana, highlighted the strategic role technology plays in achieving the UNSDGs, by promoting good governance via the effective collection and analysis of data. To emphasize his point, he quoted the UN's Deputy Secretary-General, who had referred to data as the "lifeblood" of decision-making. This view was echoed by Dr. Jane Munga, advisor to the Cabinet Secretary in the Ministry of ICT in Kenya, who called data "liquid gold", as well as by Efayoumi Carr, Principal of Flourish Venture. Indeed, the latter concurred that the innovation needed to ensure sustainability could only be achieved through technology and entrepreneurship.
Mr. Bhana added that according to a report published in 2019, minimal progress had been made towards the SDGs since 2015, due specifically to a lack of actionable data. Indeed, as he mentioned, later on, data for only 20% of the SDGs are currently available. He went on to explain that collaboration, in the form of public-private partnerships for data analysis such as the ones GVG establishes with the governments and authorities, contributes to the achievement of the SDGs. One such partnership is our company's collaboration with the Global Partnership for Sustainable Development Data (GPSDD), which we announced in December 2020. The purpose of this initiative is for us to share our expertise in Big Data analysis with national statistical offices across Africa, with a view to increasing the availability of relevant data and thus better supporting sustainable development projects.
Tech, data & entrepreneurship
After listening to the experts in this webinar, we come away with 3 keywords in our minds when we talk about "tech for good": technology, data, and entrepreneurship. In this context, all 3 are geared towards sustainability. And above all, one clear conclusion stands out: the importance that technology has gained in driving development and ensuring sustainability in the East African region and beyond.
Want to watch the full webinar? Click here!