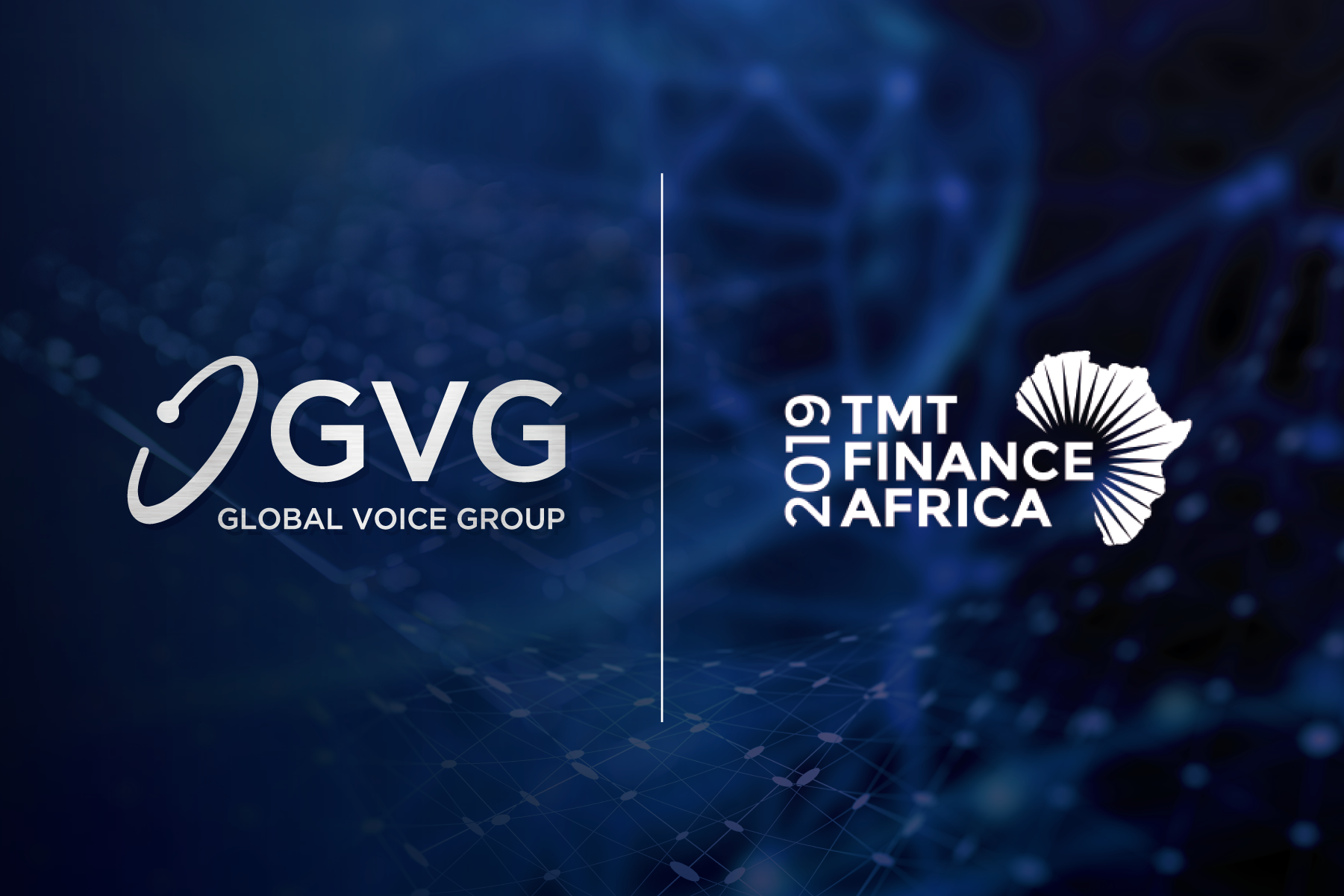 Global Voice Group: smart city investment drivers across Africa
James Claude, CEO at Global Voice Group (GVG), talks to Kezia Joseph, Editor, Tech Finance, about smart city investment across Africa, who is leading the sector and what new initiatives and technologies are necessary to drive this sector, dubbed the 'next industrial revolution'.
Claude spoke on the Smart Cities Infrastructure Breakout Session at TMT Finance Africa, Nov 28, part of the TMT Finance World Congress 2019.
TMT Finance: Tell me a little bit Global Voice Group and about smart city infrastructure in Africa, how is the market developing?
Claude: Smart city is a quite a broad concept. It would make sense that we talk about smart cities in places where people didn't even have access to basic infrastructure.
In fact, I think a smart city should be part of a broader discussion where government and the city's authorities decide on a development plan to include a smart way of doing things and I think that's the way smart cities can be developed in Africa. For example, in Kenya every day the cost of a traffic jam per day in Nairobi is half a million dollars. So, there's room where you can use data by using sensors that are available now.
Global Voice Group partners in ICT with regulatory bodies, especially in developing countries. We've been working in Africa for the past 21 years where we work exclusively with government agencies such as telecom regulators, central banks and help them to build the capacity and capability so they can rightly oversee such important sectors in their own country.
We are currently operating in seven countries in Africa, such as Tanzania, and Uganda. We are also in Senegal, Ghana, Congo and Gabon, and we believe that regulatory bodies have a clear role to play in these markets and we are trying to assist them to give them the right tools to help them to influence the right policy.
I don't like to talk about a smart city in a detached way from the rest of the realities that people in  cities are living. The challenges are there and if you take a country city like Lagos, it's among the top 25 biggest markets in the world so the government really needs to think about how they can come up with an integrated approach which ultimately will help improve the quality of life of citizens because that should be the ultimate goal.
It's not just about having the next tool or making sure everyone has 5G, it's about how those technologies can be used to solve a real problem.
TMT: What cities in Africa are leading the smart cities initiative and do you expect more to follow suit in the next year?
Claude: Nairobi is one of the smartest cities in Africa. I think cities such as Cape Town, Kigali are working very in that same direction. I have had the opportunity to travel to a lot of countries and I can see that the local authorities are taking measures to improve the way, for example, waste and water are managed, as well as energy efficiency. So I think it's a trend and it's part of the development that is happening in Africa. I don't think anyone can afford not to be part of this discussion and find a new way to manage resources in a more efficient way.
TMT: How do you think smart cities are developing in Africa compared to the rest of the globe and, from your perspective, has any city cracked the smart city code yet?
Claude: When it comes to smart cities, one of the big mistakes that used to happen in the past is we tend to think, this is the way it's happened in Europe, or in the US so let's go into Africa or let's go to Latin America and export the same technology. It doesn't really work that way.
The technology is in many, many countries in Africa or in Latin America and during development a lot of inspiration is taken from what's been done in Europe or elsewhere but it needs to be adapted to each country's reality.
For example, M-pesa was invented in Africa to solve an African problem, so the same applies for smart cities. There is a smart city program in Barcelona to streamline efficiency in water distribution but it cannot be the same in Lagos because there's completely different infrastructure in Lagos.
TMT: Are there any new initiatives that will be launched in the coming year and what impact do you see this having on the market?
Claude: 5G is going to play a key role in the development of smart cities but I think also it will be an opportunity for the mobile networks to reinvent themselves by providing different types of products by being closer to their clients and providing that last mile connectivity and that will be a game changer. Alongside the development of 5G and ICT, which is very important, is also the role of local authorities which are key to put in place the right framework to allow the development of this whole sector.
TMT: What role does Global Voice Group play in the smart cities space? What parts of the sector are you interested in?
Claude: For smart cities to become successful there are many pillars and one of them is a good framework and GVG has been working with regulatory bodies for many years and especially in Africa, we understand the challenges they are facing.
We believe that one of the key elements will be capabilities for those government agencies to collect data in real time, and then make use of that data and make smart decisions. Everything related to smart cities will also be generating a lot of data. I think it is important that governments start asking themselves questions about separating the data and starting with data locality. This is an area where we've been also working and investing, just to make sure that we create a capability in those countries where data can locally be stored and managed in a secure way.
TMT: More broadly speaking as an IT business, how does Global Voice see the wider African market in terms of investment opportunity in the IT space?
Claude: It is growing, we look at investment activities and invest in building local capabilities and that's one of our biggest investment areas. We are financing incubators in the African countries because this way they can create solutions.
Key areas that are we are looking at include big data of course, we are experts in data acquisition, but I believe cybersecurity will be key because it can be a big barrier when it comes to the development of the fourth industrial revolution.
TMT: What is Global Voice's M&A strategy, and do you have any further expansion plans?
Claude: At this stage we are looking at horizontal growth, including small acquisitions in companies that can really bring operational synergies to us. That's also a way for us to invest in the countries we've been operating in for so many years.
In terms of expansion plans, we still have room to grow in Africa. We believe that there is room to even cross sell two different government agencies because, as mentioned earlier, these are the types of partners we work exclusively with. In terms of the broader market we are looking at seriously at Latin America.
By: Kezia Joseph, Editor, Tech Finance, from TMT Finance.