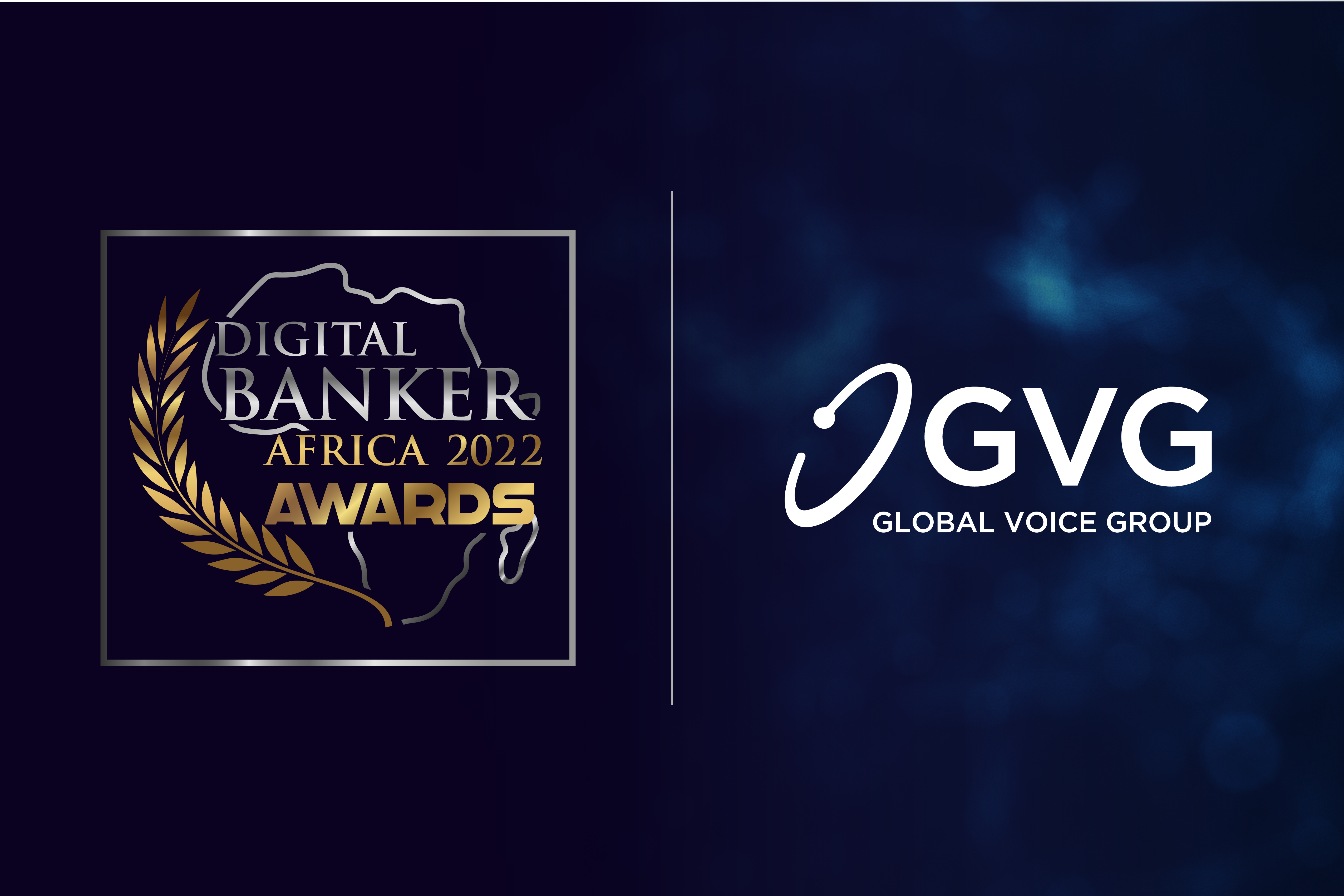 Most Innovative RegTech Solution Provider 2022: a new award for GVG!
Global Voice Group is proud to add another award to its growing list of recognitions. On 9 November, Digital Banker Africa announced that we were the winners of the "Most Innovative Regtech Solution Provider 2022 – EAST AFRICA" category. Digital Banker Africa is an online magazine focusing on trends and developments in the digital banking sector. The award honors companies whose technological innovation contributes to driving financial inclusion in Africa.
What it takes to win the Digital Banker Africa Awards
For over 15 years now, GVG has been a leading provider of regtech solutions to the governments and regulatory authorities of African countries. We felt that our strong track record in promoting compliance in key economic sectors offered us a solid basis to contend for this award. We are now delighted to report that our efforts have once again paid off! Indeed, Digital Banker Africa announced GVG's nomination as "Most Innovative Regtech Solution Provider 2022 – EAST AFRICA" this week.
Responding to the announcement, James Claude, our CEO, stated: "It means a lot to us that a specialist magazine like Digital Banker Africa recognized our contribution to improving the efficiency of the digital financial ecosystem in East Africa. Contenders in this award go through a rigorous evaluation process and we are proud to have met the strict criteria for the 'Most Innovative Regtech Solution Provider 2022 in East Africa'. This bears witness to the innovation, effectiveness, and relevance of our solutions and activities in this region of the African continent. It is also a great satisfaction to receive confirmation that we are making a worthy contribution to promoting financial inclusion. Part of our mission is to support governments and regulators in ensuring the compliance, security, and effectiveness of these services."
The selection process is indeed rigorous, as Digital Banker Africa themselves say. In 2022, the organizations considered for an award are organizations that stood out among others due to their contribution in terms of development, infrastructure, and innovative technology, for the benefit of their customers. The process is also well-informed. The jury can boast over 110 years of financial and business journalism experience and is supported by a team of researchers. In 2021, the award categories were Best Digital Bank, Best Mobile Banking App, Most innovative Digital Bank, Best Internet Banking Platform, Best Blockchain Solution, and Best Digital Payment Platform. The winners included banks and financial services companies of international reputation, such as Mastercard (Best Blockchain Solution Award for Agriculture – Africa).
Building the capacities of East African regulators through RegTech
Over the years, GVG has acquired vast experience in working closely with regulators and government institutions in implementing Regtech solutions. And as the examples below show, we started doing so even before the term "RegTech" was officially coined in 2015. GVG can therefore be seen as a trailblazer in the field. Indeed, we have been developing and delivering RegTech solutions to governments and regulatory agencies since mid-2000 already. Our technological approach sets value on data collection, data sovereignty, capability building, and setting the right framework. Such an approach enables governments to improve access to reliable data for regulatory oversight of key economic sectors, such as telecoms and digital financial services.
The results East African governments and regulatory authorities have achieved thanks to the support of our RegTech solutions speak for themselves. For example, we have been supporting the Rwandan telecommunications regulator, the RURA, in fulfilling its mandate. Our partnership with the RURA started in 2012, after the authority, together with the Rwandan government, identified the need for improved visibility over international gateways and telecoms traffic, as well as for effective anti-fraud measures. The RURA has implemented the following solutions developed by GVG: Visio-Telcom and Mobile Money Monitoring (M3).
Visio-Telcom is a digital platform for telecom revenue assurance and regulatory oversight. It provides the Rwandan government with reliable and accurate data about the telecom ecosystem. As for the M3 platform, it provides the RURA with full visibility over the dynamic Mobile Money ecosystem and features powerful antifraud capacities. As a result, both solutions enhance the monitoring and security of these two key sectors of the Rwandan economy, while improving the effectiveness of the decision-making process. Additionally, this partnership has also helped generate additional revenue for the State and the mobile operators.
However, GVG's reach extends beyond East Africa. Indeed, nos technologies are currently supporting countries in other regions of the continent, such as Central Africa and Southern Africa among others. For instance, M3, our Mobile Money monitoring platform, and I-Certify, our digital certification solution, are currently in use in the Republic of Congo. We also implemented a telecommunications traffic monitoring system in Zimbabwe, at the request of POTRAZ, the national telecom regulator. As its name indicates, this system provides POTRAZ with full visibility over the telecom ecosystem. But it also covers other important regulatory functions, including fraud management, revenue assurance, quality of service, network integrity, device regulation, and overall compliance of the sector.
The ultimate prize: financial inclusion and development
The fact that Digital Banker Africa saw fit to award GVG the "Most Innovative Regtech Solution Provider 2022 – EAST AFRICA" award shows that we have successfully leveraged digital technology to support regulators like RURA in promoting regulatory compliance in their sector. It is with pride and gratitude that we receive this acknowledgment of our technological innovation. However, the greatest satisfaction for us is the knowledge that, through their data analysis and revenue-assurance capacities, our solutions also contribute to promoting financial inclusion on the continent, and to stimulating revenue mobilization for development.
Want to read about another RegTech award GVG has received this year? Click here.