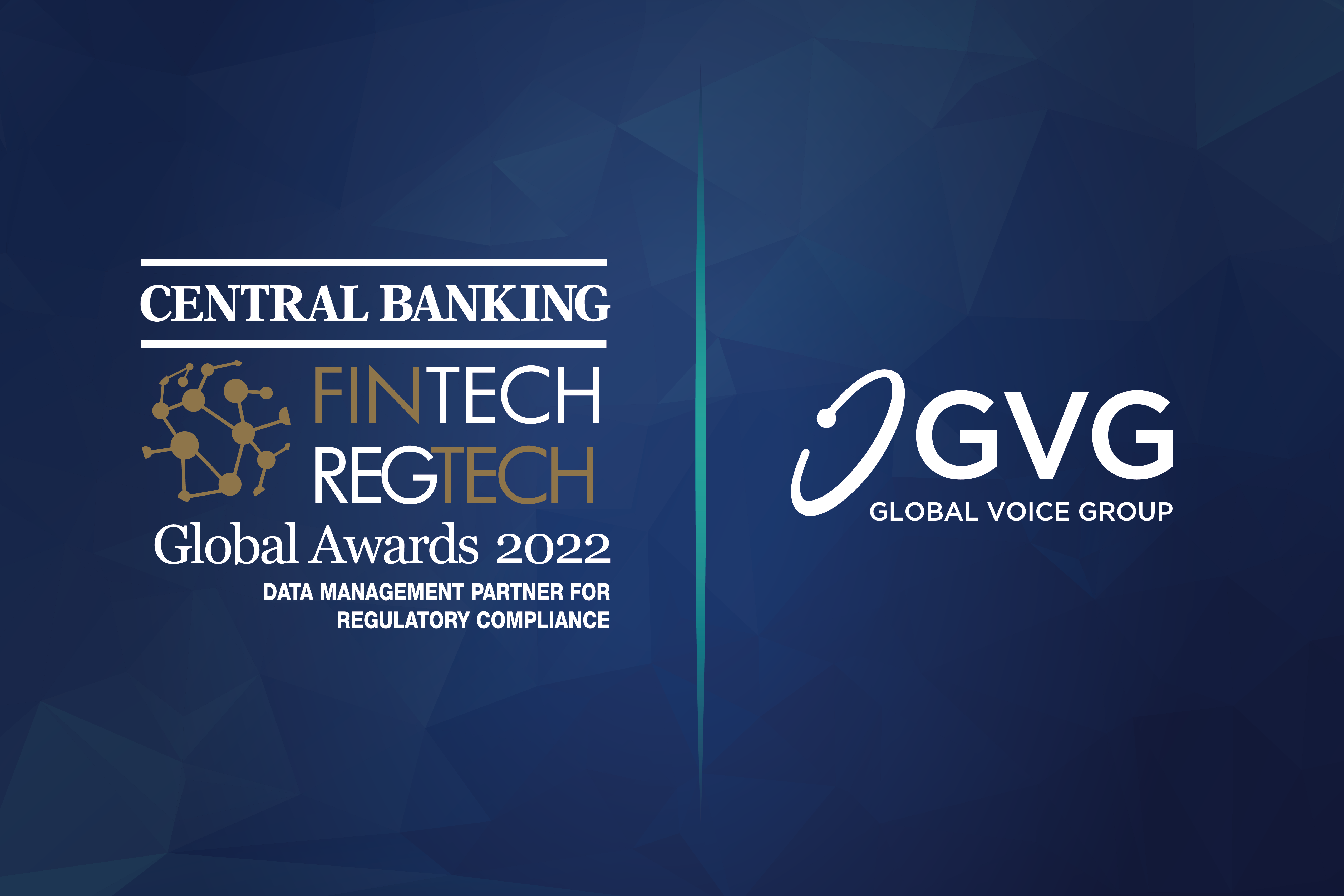 GVG's M3 solution a winner in Central Banking's Fintech & Regtech Global Awards 2022
This year, our Mobile Money Monitoring (M3) solution has been publicly acknowledged for the second time. Indeed, in 2021, the organizers of the East Africa Com Awards described it as a "highly commended innovative product". GVG is now proud to announce that, last week, M3 earned the Data Management Partner for Regulatory Compliance category of Central Banking's Fintech & Regtech Global Awards 2022. The award ceremony took place virtually on 14 June.
What it means to win the Fintech & Regtech Global Awards
At the start of the ceremony, Joasia Popowicz, Associate Editor at Central Banking, explained that the purpose of the Fintech & Regtech Global Awards was "to recognize and showcase the outstanding contribution made by central banks and leaders in the private sector in the development and implementation of new technologies across the financial services industry". We are honored to be seen as one of these leaders who have successfully put technology at the service of compliance and security in this ecosystem.
The Data Management Partner for Regulatory Compliance category takes into consideration technologies that can effectively process and store data, and that have a proven track record of promoting regulatory compliance. Central Banking has identified our M3 solution as the best representative of these highly desirable qualities. This award bears testimony to the relevance of our core activity: data analytics for government institutions and regulatory bodies.
                                                                                            Want to see the full video of the ceremony?
                                                                                   Click here and pay special attention to minute 4:20!
M3's winning features
Mobile Money has the potential to significantly increase financial inclusion, by facilitating the unbanked populations' access to formal financial services. However, it also requires enhanced oversight on the part of regulators, financial institutions and telecom operators. Indeed, this market remains vulnerable to issues like money laundering, which could offset its financially inclusive benefits.
Effective oversight and governance implies the ability to access reliable and accurate data. This can represent a challenge for governments and financial institutions. Therefore, GVG developed M3 specifically to provide the latter with real-time data straight from the mobile money ecosystem. As a result, the solution addresses the need for transaction traceability and enhances oversight and regulatory enforcement. Thus, by ensuring the compliance and security of the Mobile Money ecosystem, M3 promotes financial inclusion and, ultimately, economic growth.
Laurent Sarr, GVG's Technical Director, highlights M3's positive impact on financial inclusion: "Regtechs for Fintechs are often designed to address regulatory management needs of the industry. GVG's M3 is one of the rare Regtechs that address Fintechs in the broader perspective of governance by regulatory bodies, which makes it unique and highly valuable to promote a truly inclusive financial ecosystem."
Looking forward to continuous innovation
We are grateful for this validation of our role as regtech partner to regulators and institutions of the digital financial services industry. However, this award also represents a strong incentive for us to keep on innovating. Not only in that field, but also in the other sectors we work with, like the telecommunications. We would therefore like to take this opportunity to reaffirm our commitment to supporting the governments and regulatory agencies of developing countries in their mandate to enforce regulatory compliance, through data technology.
Want to find out more about the benefits of M3? Click here.