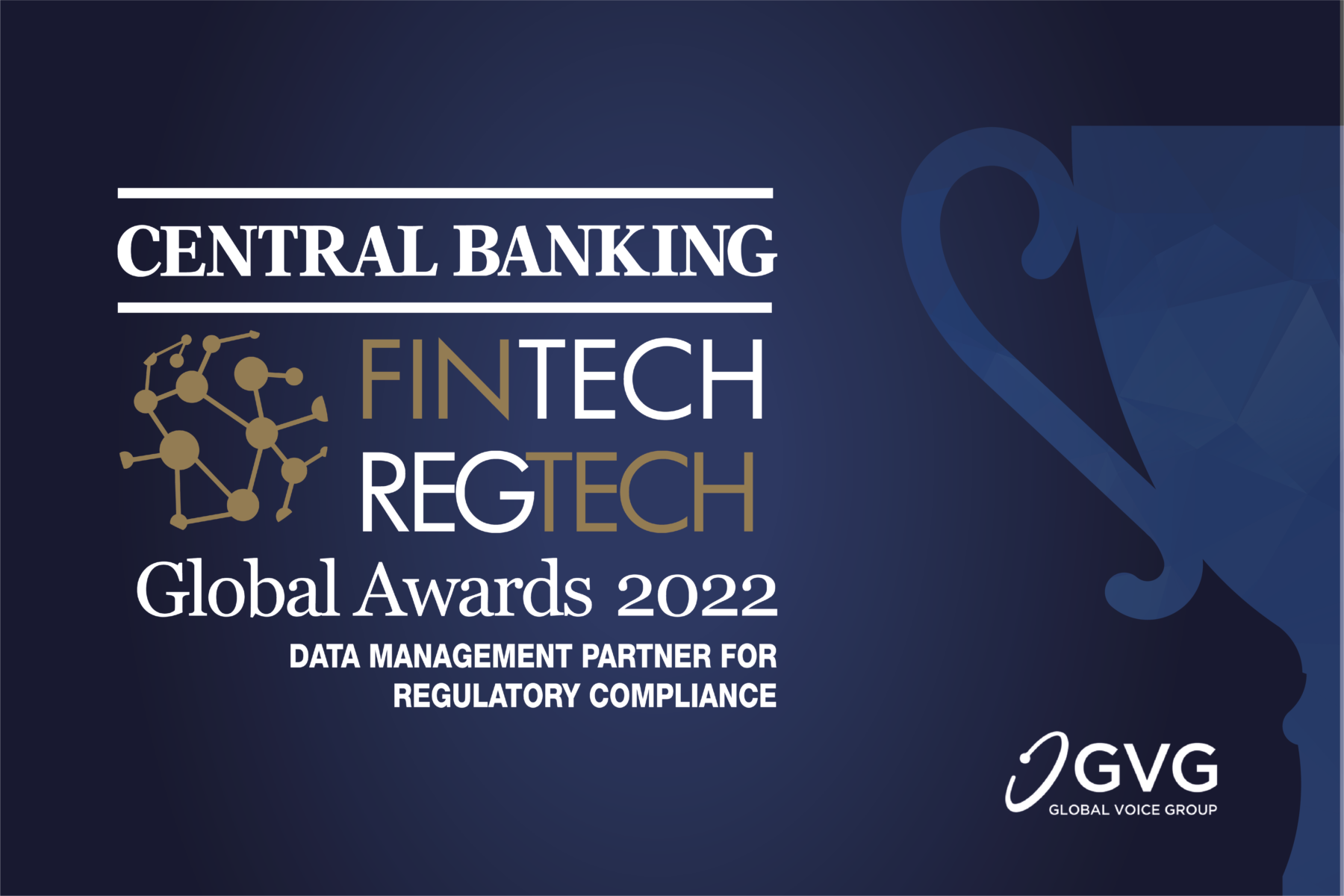 The winners of the 2022 FinTech RegTech Global Awards
Fifth annual tech awards recognise excellence among central banks and the firms they work with.
Central Banking unveiled the winners of its fifth annual FinTech RegTech Global Awards today (June 14), recognising the technological achievements of central banks, supervisors and commercial tech providers. The 19 awards highlight official institutions' success in payments and central bank digital currency (CBDC) innovation, data management, cyber resilience, synthetic data and digital asset regulation. Firms were recognised for big data management and analytics, anti-money laundering (AML) tech, regulatory compliance support, and payments and CBDC services.
Central banks and supervisors
The Global Impact award went to the Bank for International Settlements (BIS) for its pioneering work in its centres across the world. Last year, it partnered with over 15 central banks and many private practitioners. Projects have looked at issues such as managing CBDC liquidity, the future of green bond tokenisation, developing cross-border regulatory data models, using real-time news for supervision, and instant cross-border payments.
"Together we are developing technological products that address challenges in the financial system," Agustín Carstens, General Manager of the BIS, says: "Through this work, we are ensuring central banks are prepared for the digital transformation of the economy, and of money itself, as we navigate into the future."
Peter Wierts, De Nederlandsche Bank (DNB), won the Techforward award for his research exploring the evolution of money, private and public tensions in payments, CBDCs and digital asset regulation. This summer he will join the BIS as a visiting scholar to work on future crypto regulation.
Olaf Sleijpen, member of the Executive Board of DNB, says: "I would like to thank Central Banking for this year's award related to policy development in the digital assets field. This is a high priority area for us, and we remain committed to international policy co-ordination, among others, at the level of the standard-setting bodies."
The Pioneer award went to the Financial Conduct Authority UK for its work creating cutting-edge synthetic datasets to test and develop technology solutions. For the second year, fintechs have been invited to work on some of the most pressing and complex challenges in the financial industry. This year's sustainability cohort is focusing on environmental, social and governance (ESG) data and disclosures to enhance transparency, as well as automate the validation of ESG-labelled corporate bonds.
Jessica Rusu, the FCA's chief data, information and intelligence officer, commented on the importance of data innovation. "Along with the City of London Corporation, the FCA has brought together industry experts and mentors to provide access to safe, meaningful datasets for firms that want to examine sustainability, vulnerability and counter fraud in a risk-free laboratory-style environment."
The award for CBDC Infrastructure went to Banque de France, which launched a series of nine CBDC experiments working jointly with public and private market participants. The focus of projects ranged from securities settlement using distributed ledger technology-based platforms, to cross-border payments using wholesale CBDCs – showcasing the interoperability of systems. A key driver was to conduct these experiments in real-life conditions from a regulatory perspective, not just as proofs-of-concept.
Governor François Villeroy de Galhau says: "The experiments conducted by Banque de France demonstrated that a wholesale CBDC could significantly improve cross-border and cross-currency payments through the optimisation of payment processes," and added the "ability to improve cross-border transactions will be a major challenge in the coming years."
Another institution working to upgrade payments is Bangko Sentral ng Pilipinas, which won this year's award for Payment innovation. Its big-bang approach to rolling out its ISO 20022-compliant real-time gross settlement system forms part of its digital transformation initiative.
Governor Benjamin Diokno emphasised the central bank is leveraging emerging technologies to keep its regulatory approach "responsive to the growing complexity of market conditions".
People become the main targets of cyber attacks because it is easier to exploit the weaknesses of human nature than break through security devices. Bank Indonesia was recognised this year for its Cyber Resilience initiative, a targeted cyber security culture program. It is also at the centre of national interagency cyber resilience efforts, including building a financial computer security incident response team. "Cyber resilience should be addressed from the aspect of people, processes and technology. For this program, we are focusing on people, which are the weakest link. We will not stop here," Juda Agung, Deputy Governor, Bank Indonesia, says. "Let's build our financial ecosystem stronger, together."
Data is essential to every fintech endeavour. Banco Central do Brasil won this year's Data Management Initiative award. The central bank is pioneering the transition from Open Banking to Open Finance by standardising the sharing of data, at the consumer's discretion. Stakeholders from across the financial landscape have equal status in the initiative's governance and parity of vote in order to propose Open Finance's technical standards.
"Long it has been said that data would be the new oil," João André Calvino Marques Pereira, Head of the Regulation Department of the Central Bank of Brazil, says. The Central Bank of Brazil recognizes this particular concept and promotes through Open Finance an ecosystem which ensures that financial consumers can decide when, with whom and for how long they want to share their personal data, putting them in full control over their personal finances."
The Cloud Innovation award went to the European Central Bank for its state-of-the-art cloud-based digital Virtual Lab to fast-track innovations across European banking supervision. The new environment allows users to build and train models rapidly, to take supervision to the next level.
"Collaboration and innovation are critical elements of modern banking supervision," Daniela Schackis, Deputy Director General Single Supervisory Mechanism Governance & Operations, and Magi Clavé, Deputy Director General of Information Systems, say.
Another critical role for central banks and supervisors is overseeing the rapidly growing mobile payments sector. The Bank of Ghana won the Fintech Policy award. Its internally developed supervisory intelligence platform uses geospatial mobile data to understand not just transaction values and volumes, but also the locations of these activities. As well as allowing the central bank to supervise money laundering, terrorism financing and fraud within the ecosystem, the central bank can conduct credit and liquidity risk assessments on regulated entities. It uses this information to develop its own financial inclusion policies and better support fintech businesses and innovation.
"The purpose of innovation is not to follow trends, but to create solutions that are unique, tailored and adaptable to one's ecosystem," Governor Ernest Addison says.
Market leaders
This year's Global Technology Partner award went to Regnology as a world-class provider of regtech and suptech solutions to central banks, tax authorities and financial regulators. Its products allow authorities to collect the right data, identify risks and gain insights to make decisions faster, in continually changing markets.
The winner of the Data Analytics Partner award was FNA, whose CBDC simulator allows stakeholders to test scenarios when designing a CBDC. Its micro-agent-based simulations allow users to assess the network effects and, ultimately, the macro impacts of different CBDC designs. Outputs include adoption rate, financial inclusion, disintermediation and competition with other payment instruments.
IME Digital Solution won the Finnovator award for its work on financial inclusion. The company is working hard to reach Nepal's population, which remains largely unbanked. It prioritises financial inclusion to reach young people, the self-employed, migrant workers and women. As well as partnering with UNCDF to design more inclusive and accessible financial assistance, IME Digital Solution is working with USAID, UK-Aid, Save The Children, and ActionAid Nepal to deliver need-based cash transfer services. It has thousands of agents throughout Nepal promoting its services, including in remote villages.
Financial Transparency Solutions (FTS) took the prize for Anti-money Laundering Technology Partner of the year. FTS has partnered with authorities such as banking supervisors in Monaco and the Cayman Islands Monetary Authority to offer an AML automated risk assessment tool. As well as delivering the software, officials have spoken of the wealth of industry expertise FTS provides.
The award for Technology Partner for Regulatory Compliance went to Invoke this year. It is a trusted partner working with evolving regulatory requirements and data models, towards ever more granular data collection and analysis. Invoke has partnered with authorities such as the Bank of Israel, the Banque de France-backed ACPR, and the National Bank of Moldova.
The Data Management Partner for Regulatory Compliance award went to Global Voice Group. Central banks, regulatory bodies, and government agencies face challenges accessing reliable analytics from the mobile payments ecosystem. Global Voice Group uses data from telecoms networks and mobile transaction streams to audit mobile money platforms, effectively oversee transactions and protect consumers in Africa.
In spite of the Covid-19 pandemic, Appvia's multidisciplinary team was embedded into the Bank of England, taking the institution from barely beginning its cloud journey straight to cloud-native. Data analysis that would normally take 16–25 days now takes only 50 minutes, helping the bank become a global leader in data-driven policy change. Appvia won this year's Cloud Solution Partner award.
Movmint, the firm behind the Central Bank of The Bahamas's Sand Dollar project, won the Central Bank Digital Currency Partner award. In 2021 and 2022, Movmint has rolled out a phased service that prioritises resilience and stability. The central bank spoke of its working relationship in the highest terms. With the wealth of expertise and knowledge gained from its experience, Movmint is also advising central banks across the world on their CBDC plans.
The payments and settlement landscape is evolving. Digital Asset scooped the Payments Technology Partner award this year. It ran CBDC interoperability experiments with Banque de France and Liquidshare. It is also implementing cutting-edge smart contract technology at Hong Kong Exchanges and Clearing and the Australian Securities Exchange. It previously worked with the BIS and the Hong Kong Monetary Authority on green bond issuance technology.
Symphony AyasdiAI won this year's Machine Learning and Artificial Intelligence Partner award. Its cutting-edge financial crime software allows regulated entities to conduct responsive transaction analysis and detect evolving patterns of criminal behaviour.
Read the original article on Central Banking.