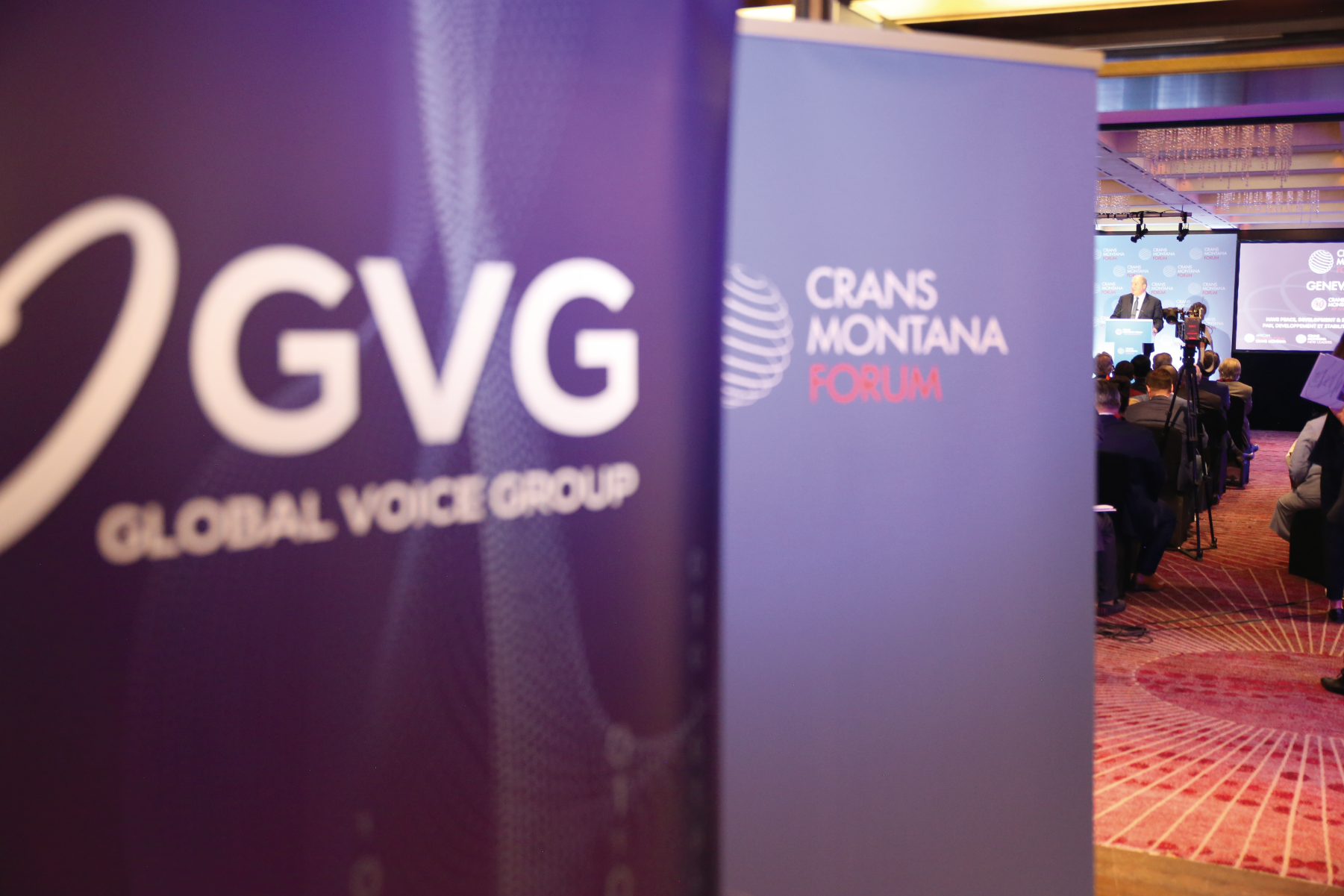 Global Voice Group Strategic Partner of Crans Montana Forum
Global Voice Group (GVG), an International ICT solutions provider to governments and regulatory authorities, will attend the upcoming edition of the Crans Montana Forum, from 26 to 29 June in Geneva (Switzerland). This 30th annual session will be held under the overall theme « Have peace, development,and stability become a dream? »
Global Voice Group, a strategic partner of the Swiss NGO Crans Montana Forum will participate in this event geared towards fostering meaningful international cooperation. The company will present its new digital solutions portfolio aimed at improving government and authorities' oversight of critical industries such as telecoms and fitness while maximizing revenue mobilization and tax compliance.
On June 27, James Claude, CEO of GVG, will speak in the panel « Yes! Governments can find extra-budgetary resources » (14h30 to 16h15) and will address innovative financing as a means of generating additional development funds.
GVG, a key partner for more than 11 African countries, is looking forward to further strengthening their sovereignty in an increasingly digital world through the implementation of digital solutions to ensure compliant and efficient policy-making. Under a BOT (Build and Operate) scheme, the company helps governments to protect existing revenues, by boosting tax performance and counteracting fraud and to generate new revenue streams to fund development.
"In order to foster solid digital transitions, governments, regulators and businesses' cooperation and coordination become a cornerstone. Governments and regulators require trusted partners to implement strategic solutions that pursue stability and sustainable development" explains James Claude.
GVG's new solutions portfolio disclosure at Crans Montana coincides with the recent display of the company's new website, which presents its fully upgraded portfolio together with its new corporate identity, in a universal language. This initiative has been motivated by the need to further enhance the users' digital experience and understanding of GVG solutions, designed for the governments and authorities worldwide who share a common goal: digitizing their services and organization for immediate results in terms of financial benefits and productivity.
New logo, vision, key figures, digital approach, presentation of the Digital auditing platforms restructured according to five "Visio" entities (Telcom, Fin-X, Revenue, Device, Data): with its new website, the company's ultimate aim is to improve transparency. For this reason, it integrates its comprehensive portfolio under a single umbrella referring to the improved supervision capacities provided by these innovative digital tools. Using a simple, clear and user-friendly design, this new website clearly positions GVG's role in the global digital ecosystem.
The Crans Montana Forum is a non-governmental international organization, closely working with all governments, specialized bodies, international and regional organizations such as the UN, UNESCO, FAO, the European Union, the European Commission, the Council of Europe and numerous NGOs. This think tank aims at strengthening international cooperation by promoting good practices and allowing a permanent dialogue between decision-makers in the public and private sectors.