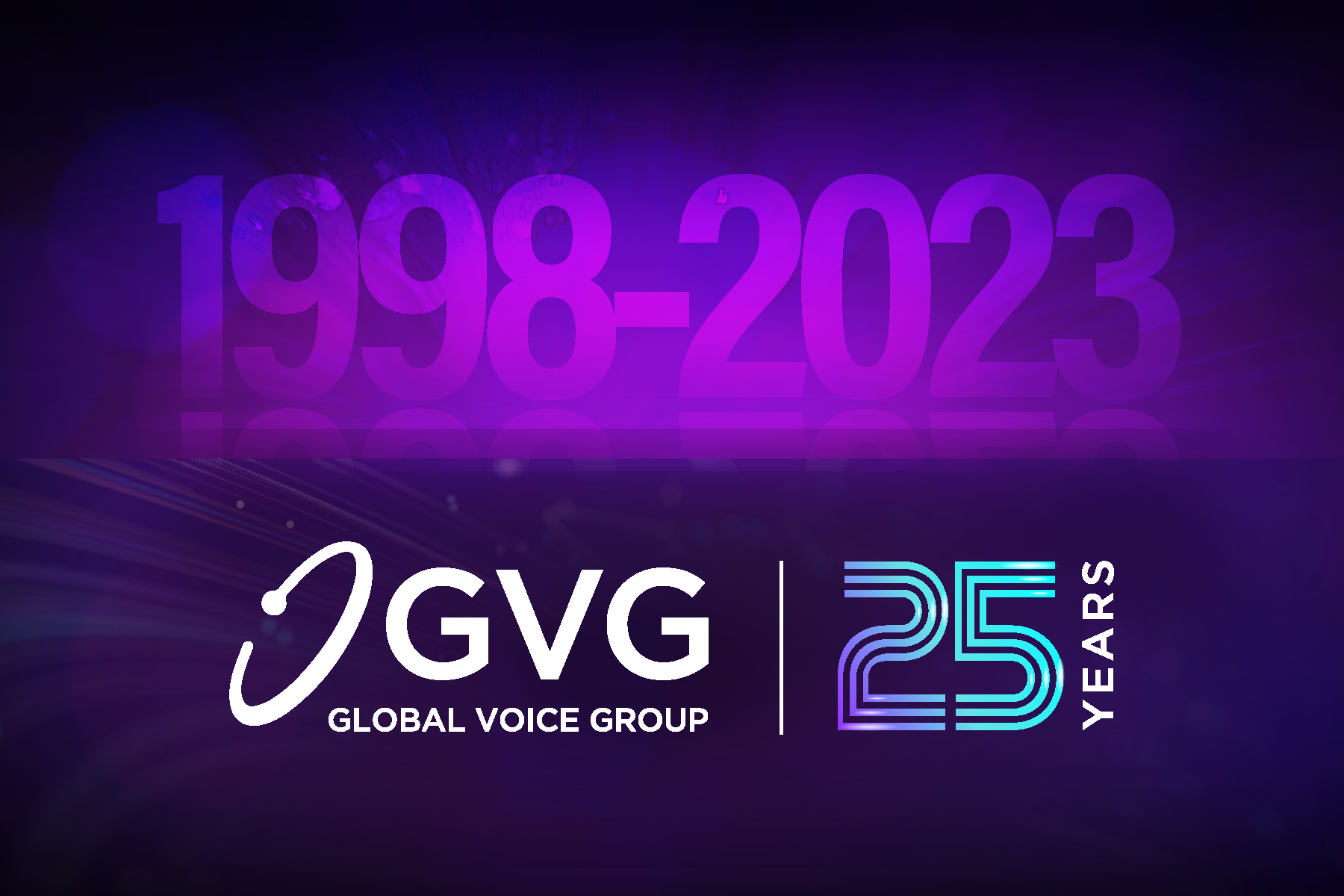 Global Voice Group: 25 years of catalyzing growth through technology
This year, GVG celebrates the 25th anniversary of its creation. Our story is characterized by continuous innovation and the ability to seize opportunities as they present themselves. From a telecommunication monitoring service company, we have grown into a leading provider of regulatory technology (RegTech) to African governments.
Join us in celebrating this significant milestone!
The digital revolution has created a significant shift in key economic sectors like telecoms and digital financial services. This shift then created a need for enhanced compliance, transparency, and security in these sectors.
GVG began as a telecom management and interconnection service provider. Our aim was to bridge the connectivity gap between Africa and more developed regions. Twenty-five years later, thanks to continuous innovation, our product and service portfolio includes data-driven RegTech and GovTech solutions. Our solutions effectively meet the changing needs of African governments and regulatory authorities in today's dynamic digital ecosystems.
As a result, the company has become a catalyst of technological progress for its clients. These include RURA in Rwanda, GRA and NCA in Ghana, POTRAZ in Zimbabwe, and ARPCE in the Republic of Congo. We have also forged partnerships with organizations like the ITU, Smart Africa, and the GPSDD for strategic purposes.
Watch the following video to see James Claude, our CEO, Daryl Bhana, our Vice President of Commercial Sales and Strategy, and Laurent Sarr, our Chief Technology Officer, talk about GVG's inspiring RegTech journey over the past 25 years. Throughout this journey, GVG has accompanied its clients and partners in their digital transformation, while meeting the growing needs of the market.
James Claude shares his reflections on this milestone for the company: "As we celebrate GVG's 25th anniversary, we proudly look back on our achievements as a provider of RegTech solutions to the governments and regulatory authorities of developing countries, and on our contribution to improved compliance and financial inclusion in some of the continent's key economic sectors. Over the years, we have demonstrated our capacity to adapt to market changes and seize new opportunities. I trust that our innovative spirit and our ability to adapt will lead us to further accomplishments in the RegTech and GovTech arena."
On this festive occasion, we would also like to celebrate our dedicated team for their hard and efficient work, as well as our clients and partners for their trust. Thank you for supporting us on our RegTech journey! We look forward to many more years of innovation, growth, and collaboration.
Want to read more about GVG's partnerships over the years? Click here!