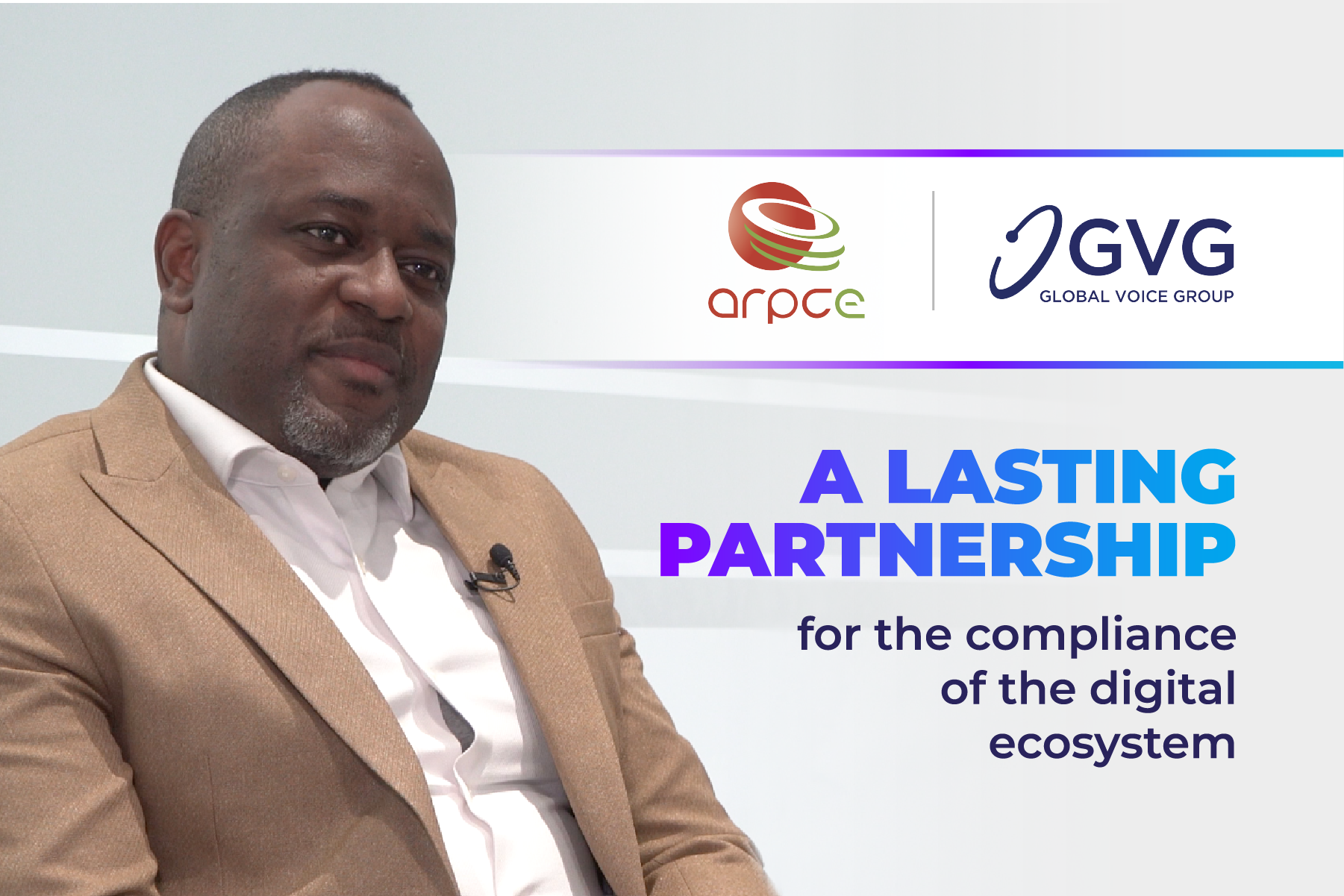 GVG and the ARPCE Congo: a lasting partnership for the compliance of the digital ecosystem
GVG recently had the honor of welcoming Mr. Louis-Marc Sakala, Director General of the Agence de Régulation des Postes et des Communication Électroniques (ARPCE) of the Republic of Congo to our Madrid office. Mr. Sakala's visit was a welcome opportunity for GVG and the ARPCE to take stock of their collaboration and to review the highlights that have characterized it.
GVG's partnership with the ARPCE started in 2009 when we deployed a telecommunication traffic monitoring system in Congo Brazzaville to improve the ARPCE's visibility over the telecom sector. Since then, we have implemented additional solutions, like our Mobile Money Monitoring (M3) platform. M3 has allowed the regulator to effectively monitor the booming Mobile Money services.
For example, GVG's regtech solutions have made it possible to radically reduce instances of fraud in the country, fraud having caused significant revenue losses for the Congolese government. The anti-fraud operations, facilitated by our solutions, therefore led to a welcome increase in the government's revenue and optimized the growth of the local mobile network operators.
The most recent addition to the ARPCE's digital toolbox is GVG's online payment certification solution. This solution represents one more decisive step toward the country's digital transformation. Furthermore, it helps strengthen the relationship of trust between the ARPCE and GVG, but also between the Congolese State and its citizens.
This lasting and fruitful partnership has helped the ARPCE harness technology to ensure the security and compliance of the telecoms and digital financial sectors and to confidently work towards achieving the national "Vision Congo Digital 2025" program, which was launched in 2019.
Watch the video below to find out what Mr. Sakala had to say about the benefits of the ARPCE's technological partnership with GVG during his visit.
We would like to take this opportunity to extend our sincere thanks to Mr. Sakala and the ARPCE for their continuous trust and valuable collaboration. We look forward to many more years of mutually beneficial partnership between our organizations!
Want to read more about the benefits of GVG's partnership with the ARPCE Congo? Click here.