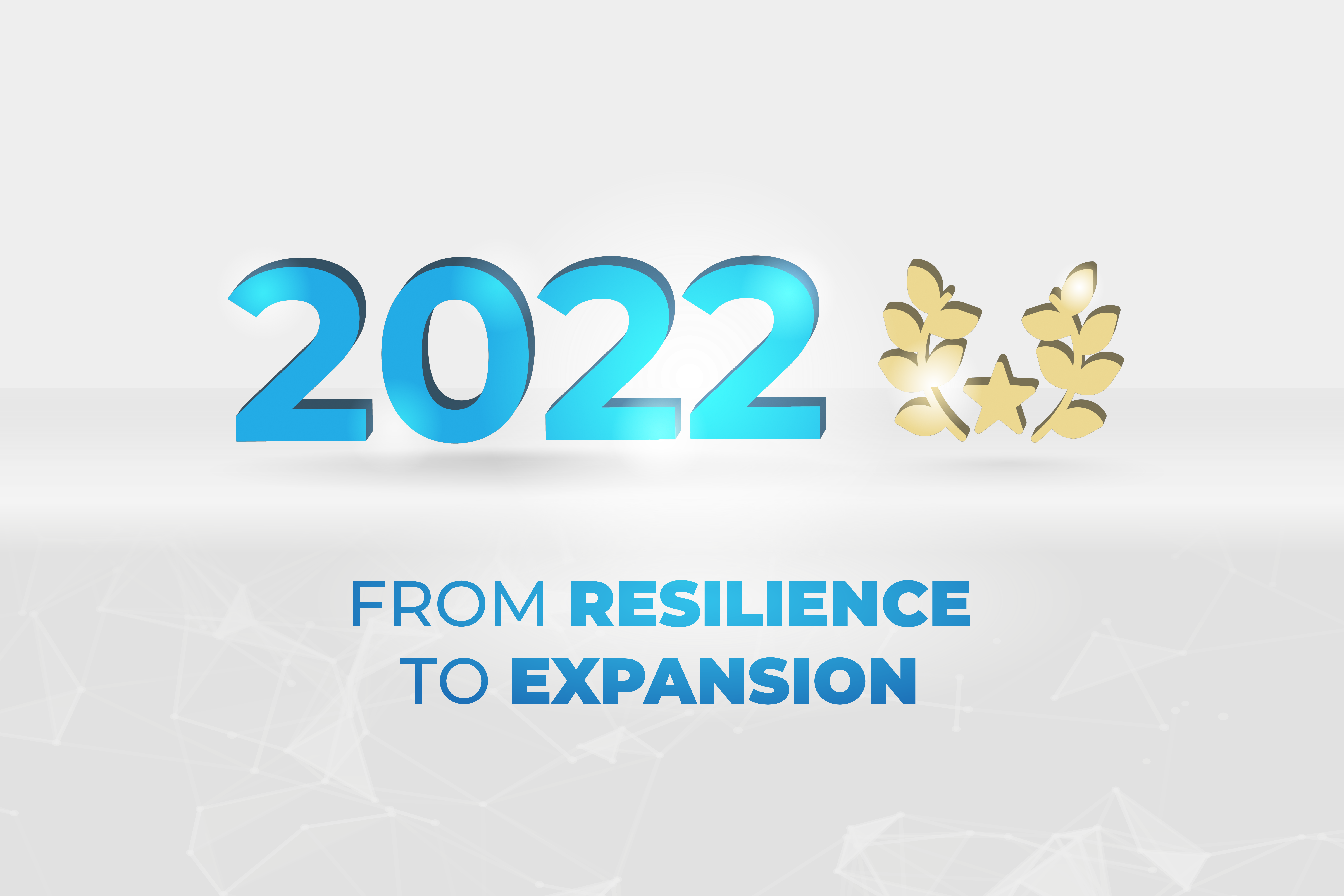 2022: From resilience to expansion
2022 was a successful year, the product of our resilient business model and continuous technological innovation over the pandemic years. Indeed, this year, we have been the recipients of prestigious recognitions, helped build our clients' capabilities and taken part in various exciting industry-related events.
Following the sharp rise that characterized 2020 and 2021, digital innovation now is an integral part of the "new normal" worldwide. Or is it? Yes, it has maintained its momentum, as we can see from the increased digitalization of telecommunication, financial services, and government processes. There is certainly a drive, on the part of African governments, to harness digital transformation though the use of RegTech and GovTech solutions like the ones GVG develops. However, some challenges remain, among which data access and privacy, revenue mobilization, identification, regulation, and infrastructure. GVG has made it its mission to support the governments of emerging countries in meeting these challenges to enable optimal governance of key economic sectors, with the ultimate purpose of promoting socio-economic development.
The past three years have been rich in successes, challenges, and uncertainty alike. We, as a company, are proud to have been able to keep on meeting, and even exceeding, our clients' needs and requirements. But we are also aware that this year's achievements would not have been possible without the support of our clients and stakeholders. It is this continuous trust and support that motivate us to keep on innovating and allows us to position GVG on the digital transformation map.
Watch our year-end video to find out about GVG's professional accomplishments in 2022!
The digital ecosystem is in constant evolution, and, over the past three years especially, it has been both exciting and challenging for GVG to keep up with this evolution. However, we believe that without challenges, there can be no growth, and 2022 has shown that, as a company, we have what it takes to make a positive impact on the ecosystem. We, therefore, look to 2023, and all that this new year may have in store for us, with renewed motivation and energy.
Would you like to watch last year's video? Click here.