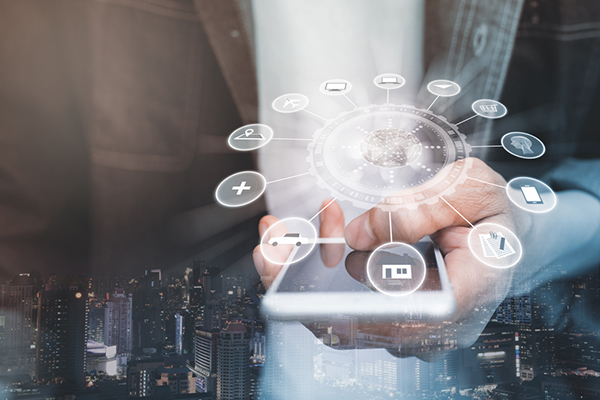 Why are digital identities important to promote financial inclusion?
The first move towards the creation of a digital nation is to provide every citizen, institution, company and government with the chance of having an active participation in the digital economy and in developing digitally-driven social interactions.
According to the the World Bank globally 1.7 billion adults remain unbanked. In this sense, Her Majesty Queen Máxima of the Netherlands, Special Advocate of UNGSA, stated during the World Bank/IMF Spring Meetings that, "Digital ID systems can positively impact KYC compliance for account openings. More precisely, they help 20% of financially excluded adults in low- and middle-income countries who are unable to access financial services because they lack the required documents to prove their identity".
Consequently, digital identities are without doubt an enabler for private remittance recipients and also for government-to-person aid, fostering easier payment reception and thus contributing towards improved financial access.
As a result, GVG has identified one of the central issues for the creation of trusting digital nations as being precisely the ability to store data securely and locally. In order to achieve this, it becomes an essential duty to build safe National Data Centres to store critical and sensitive data for governments and citizens. These centres should be further promoted across different regions in Africa. The stronger the technology-based security means to protect them (5G or Internet of Things), the bigger the trust in the digital ecosystem.
Global Voice Group's solutions promote trusted digital identities as the cornerstone of digital inclusion. They assist governments in their decisive role in improving and fostering financial inclusion. This commitment will certainly come up in ITU Telecom World 2019, in the context of the upcoming session on 10th September, Universal financial inclusion access through innovative FinTech and Digital Currency.
Drivers of Digital Identities
Across the globe, a series of countries, including Estonia, have pioneered the race towards the creation of digital nations. A growing number of emerging countries are also taking the lead in building more inclusive economies.
For instance, the Government of India has saved more than $9 billion from fraud elimination in its beneficiary lists across multiple programs after they leveraged their unique ID system for government-to-person payments.
In addition, as Rwanda President Paul Kagame stated recently, digital identities are the starting point of a long and valuable chain of capabilities that empower citizens in their participation within the regional and global economy. However, these digital systems can only succeed on the basis of trust. Kagame also pointed out that there is an urgent need to protect information from unauthorised access. So tools should be implemented to identify the source of data and its use, always putting user privacy first.
Moreover, the African Union (AU) has recently recognized digital identification systems as the essential means to open up new gateways for new social and economic opportunities, including education, employment, financial services, mobile communication, travel, and voting.
Trust as a precondition for Financial Inclusion
An ID4Africa survey highlighted that 60% of Africans believe their governments will introduce new identity systems in the next two years, in part to support the African Continental Free Trade Area (AfCFTA) and to deliver public goods and services more effectively.
However, fostering more inclusive financial systems through digital identities can only be undertaken with trust as a prerequisite. If this requirement is not met, users will not feel their data is protected and, as a result, countries will fail to promote financial inclusion, as this lack of trust will prevent many transactions from being carried out.
Author
James Gabriel Claude, CEO of Global Voice Group (GVG)