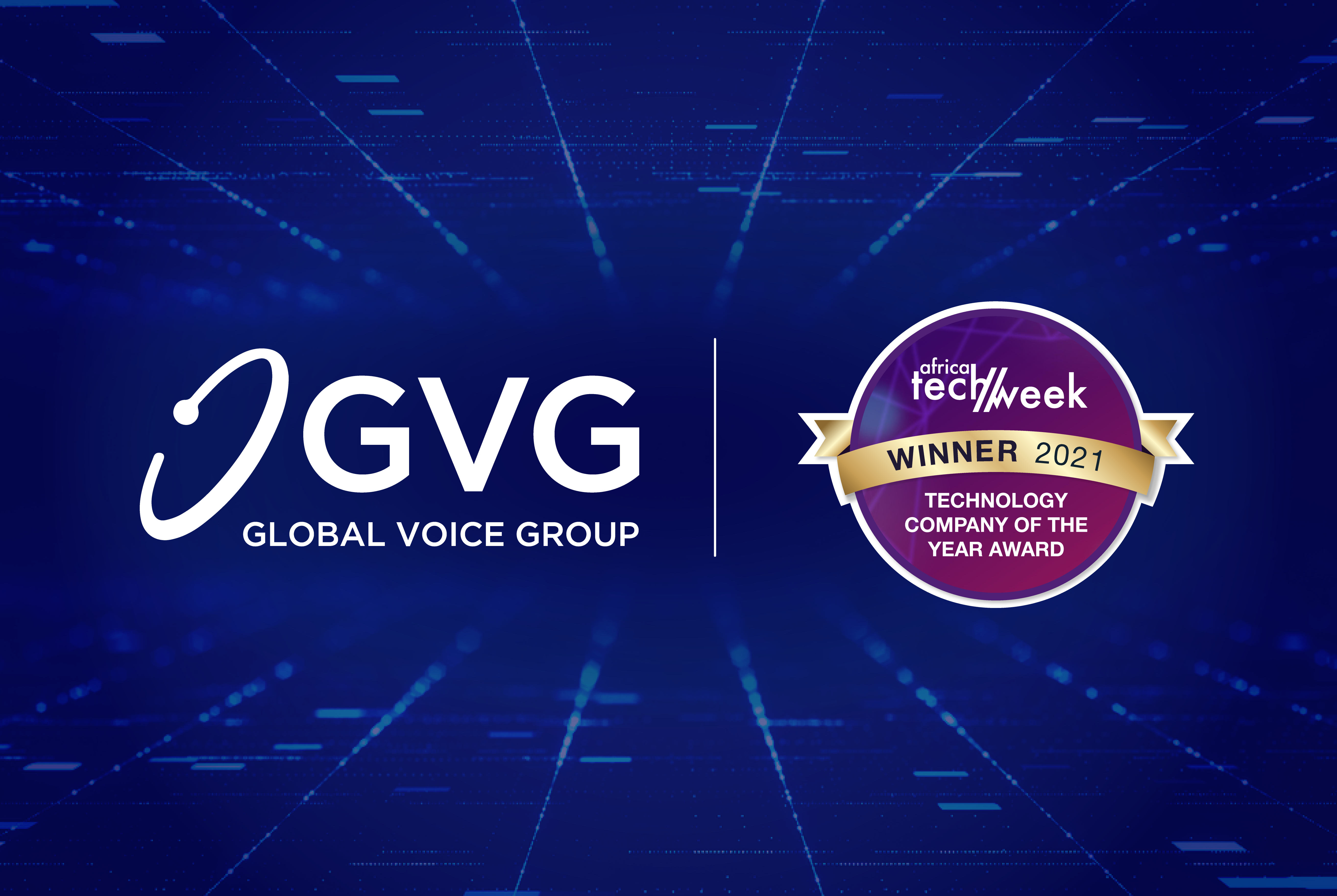 GVG, Technology Company of the Year!
GVG has been nominated Technology Company of the Year by Africa Tech Week during an awards ceremony held digitally last week.
As a pioneer developer of RegTech, with more than 20 years of solid experience in digital solutions for governments, regulators, and state agencies, GVG has taken pride in enabling compliance, transparency and security in the telecom and financial sectors, through state-of-art solutions. As a company, we have earned not only the trust of clients and partners but also international recognition. Decades of hard work and commitment have positioned GVG as an award-winning company, the latest being "Technology Company of the Year" alongside key competitors in the Tech industry.
The Africa Tech Week Awards aim to reward excellence in innovative product development, and specifically technological achievements with a sound strategy in place to ensure successful delivery of commercial advantages. It is also a requirement for the winning company to offer outstanding and innovative products and services that have had overall success in the business, as well as achievements received over the years in the Tech industry. GVG has proudly been able to fulfill those requirements.
ICTs' role in fostering development
Despite the many challenges faced due to Covid-19, GVG has taken a stride forward to continue focusing on Africa's digital transformation. The rapidly evolving digital ecosystem has come across some setbacks, as governments have had to shift priorities. However, the company has also seen the benefits and importance of implementing ICTs in the long run, as these have proven to enforce resilience in critical situations such as this pandemic.
When accepting the award, our Technical Director, Laurent Sarr, emphasized that "GVG believes in the development of Africa through ICT and in innovation to offer digital solutions to governments, to assist them in their digitization processes and fostering development through ICT".
Furthermore, the use of technology is crucial when it comes to assisting policy-makers in key areas of governance, including big data analytics, digital transformation and telecom regulation systems, as well as digital identities. Increasing governments' capabilities to bridge the technological gap is essential for the future of RegTech in Africa, and ICT can help create and safeguard an inclusive ecosystem.
Innovation in the digital ecosystem
With innovation being a key element to ensure the development of our business, GVG has earned the 1st runner-up position in the Innovation award. Data and digitization are among our areas of expertise and we firmly believe in innovation and technology as gateways for sustainable development in emerging countries. This award confirms the relevance of data analytics for decision-makers, governments and regulators.
Many countries in Africa have been pioneers in fintechs such as Mobile Money and have witnessed unprecedented growth, thanks to the implementation of innovative solutions. It is therefore essential that governments and regulatory agencies be aware of the fact that development cannot take place without considering innovation as a priority.
Through innovation, private and public spheres can work towards achieving a more sustainable and digitally efficient future. Both of these awards reinforce the fact that, by providing tools and solutions that allow governments and authorities to be better equipped when facing challenging times, we are on the right track when it comes to revolutionizing many aspects of technology in Africa. In turn, this will translate into strong, capable and prosperous societies.
Want to watch the moment when GVG wins the award? Click here.