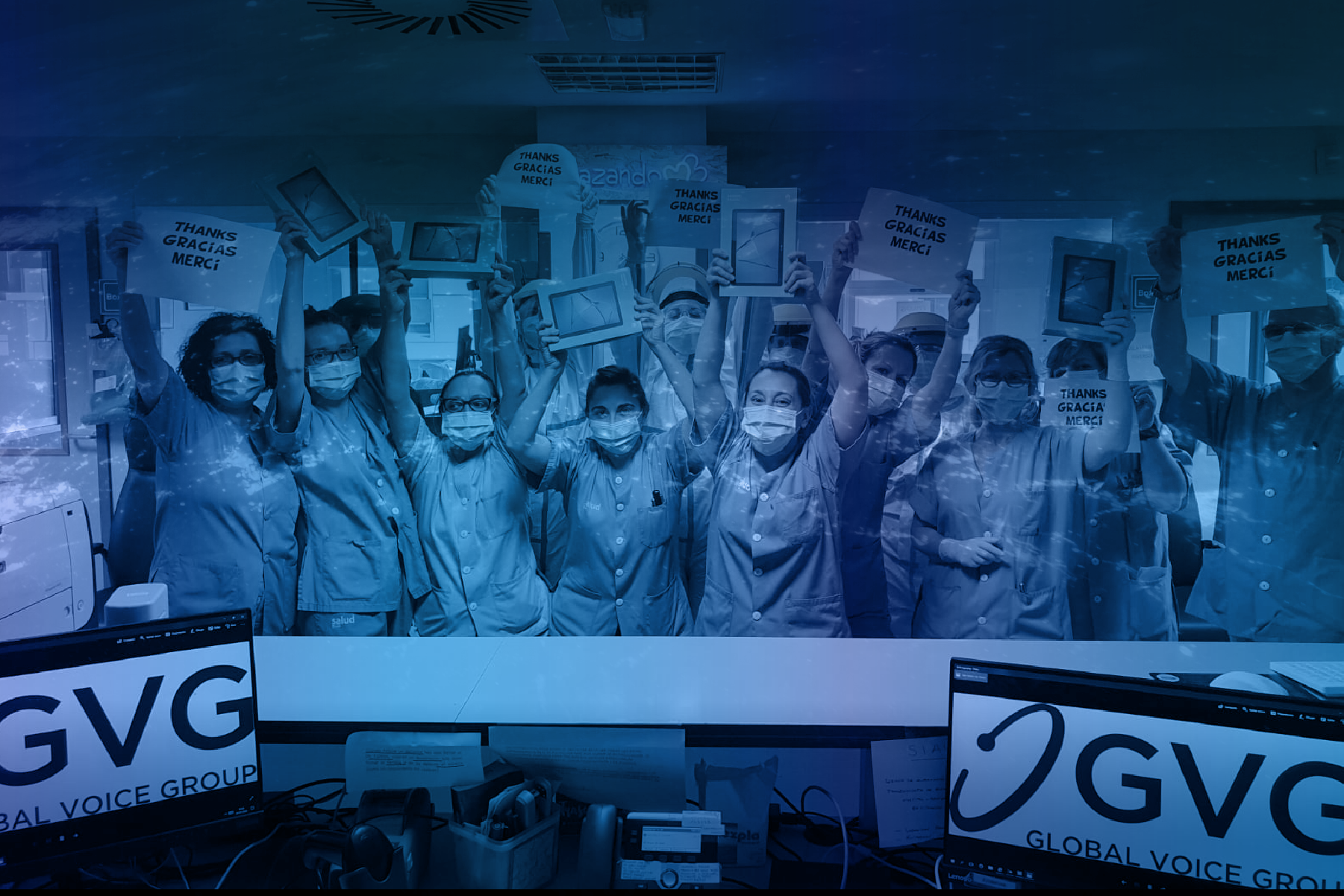 GVG's fight against Covid-19, a story of teamwork and solidarity
For a couple of months now, the world and its apparent stability have been pushed into chaos. For the first time, the whole world deals with the same subject in unison: the fight against Covid-19.
At the beginning, the topic was treated from a medical point of view, but this inevitably gave way to the personal challenges that this health crisis entails: Patients with Covid-19 isolated themselves without the possibility of receiving visitors, fighting against their illness alone; hospitals full of sick people lacked the needed material to deal with the virus; the economic crisis led to a humanitarian one, with an ever-increasing number of people without food and essential services. These are just some of the stories that have arisen around the world.
Covid-19 does not only cause illness in humans, it also causes loneliness, helplessness, hunger… And it is from those critical moments of suffering that a wave of global solidarity never seen before has emerged. Individuals, but also many companies, GVG among them, have shown their altruism by joining this tsunami of philanthropy, manufacturing or donating what others need.
With an international DNA – managers and employees of different nationalities and offices spread out around the world – GVG is endowed with great human wealth and extra experience in terms of distance work and communication efficiency. But precisely because of this geographic expansion, the human impact of the pandemic is much more widespread. GVG has several offices in Spain, which has been one of the countries that were hardest hit by this virus. It also has offices, partners, clients and family throughout Africa which, even though it is standing strong against this virus, still has a very inadequate and unstable health system today. These are the reasons why GVG joined the solidarity wave.
How did GVG's solidarity project come about?
The magic behind GVG's act of solidarity is in its employees. One of them, who was living very close to Covid-19, had an idea. She contacted a GVG colleague, who then phoned another, and together they started analyzing the project and its options. Thanks to their teamwork, they were able to implement several solidarity initiatives in the territories in which GVG has an impact capacity thanks to its international presence. The company thus made donations to different projects that aim to provide medical equipment for nurses, tablets to Covid patients to allow them to talk to their families and food for the people most affected by this crisis, in eight different geographies.
Solidarity at GVG has been the result of a team effort that has put four departments to work side by side, despite them being more than 10,000 km away from each other. The company, used to working with teams in separate places, with time differences and contrasting cultures, has been able to use this expertise as a good basis to bring this beautiful project into being.
"Social distancing doesn't mean social disengagement! The process and results of this act of generosity have been exciting and inspiring to all of us and we hope that this is only the first of many similar initiatives." Annelene Strydom, HR Director.
Want to see what GVG is doing to help governments to fight Covid-19? Click here.