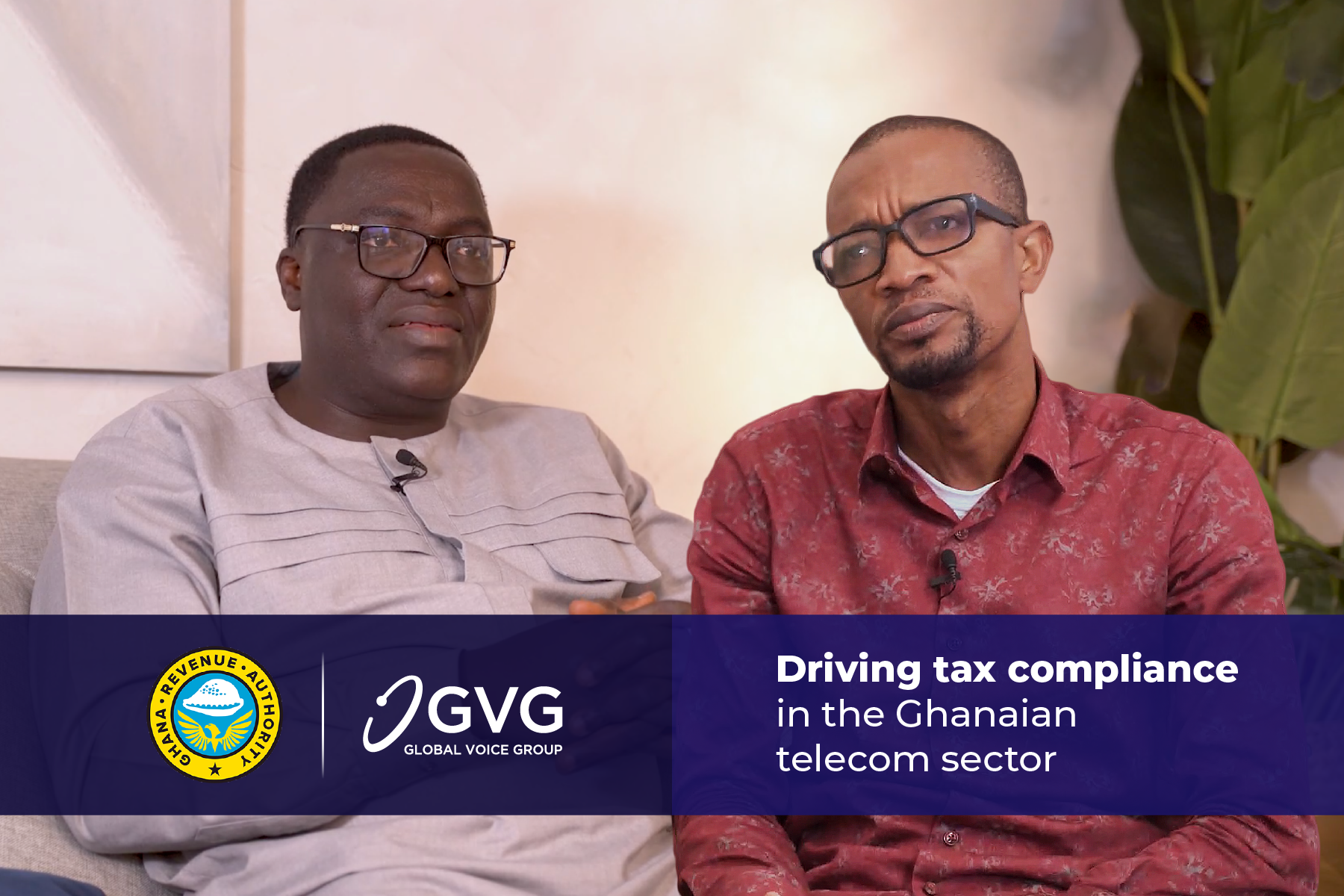 Driving tax compliance in the Ghanaian telecom sector: GVG and the GRA review their collaboration
In April of this year, GVG hosted a capacity-building workshop at its Madrid office for Ghana's National Communications Authority (NCA) and Revenue Authority (GRA), both esteemed partners since 2018. We had the pleasure of receiving Nasiru Abdul Rauf, Chief Revenue Officer (CFO), and Martin Kolbil Yamborigya, Assistant Commissioner (AC), as the GRA's delegates. On this occasion, both GVG's and the GRA's teams sat together to discuss the country's achievements and challenges in terms of tax compliance, as well as the positive impact of GVG's platforms on the performance of the telecommunications sector.
In 2018, GVG implemented a cutting-edge data solution known as the "Common Platform" in Ghana, for use by both the NCA and the GRA. The Common Platform monitors the country's telecom sector and collects, analyzes, and verifies the data produced by the sector. Both authorities can then use the data to fulfill their respective remits. For the NCA, this means more visibility over the sector, and therefore improved governance, through more effective decision-making. For the GRA, it means the ability to track revenue-generating events, with a view to optimizing revenue assurance and supporting the Ghanaian government in promoting development at the national level.
During our workshop, we discussed, with Mr. Rauf and Mr. Yamborigya from the GRA, the progress accomplished in terms of tax compliance in the Ghanaian telecom sector. Our guests also told us about the challenges the authority has experienced over the past years in that respect.
Watch the video below to hear from the GRA's delegates themselves how the Common Platform has helped drive tax compliance in the telecom sector and reinforced the GRA's revenue assurance capabilities, thus contributing to securing additional revenue for development.
Through the delivery of powerful, state-of-the-art RegTech technologies, GVG endeavors to build its clients' capacities in terms of sector compliance. We salute the Ghanaian government's willingness to embrace technology to stay abreast of the digital transformation in Africa. We are proud to be its partner in making Ghana a digitally empowered nation.
We would like to sincerely thank Mr. Rauf and Mr. Yamborigya for their visit and their testimonials, as well as the NCA and the GRA for their excellent collaboration since 2018. We look forward to supporting both authorities in achieving many more milestones in the context of our partnership.
Want to read more about the benefits of GVG's partnership with the Ghana Revenue Authority? Click here.