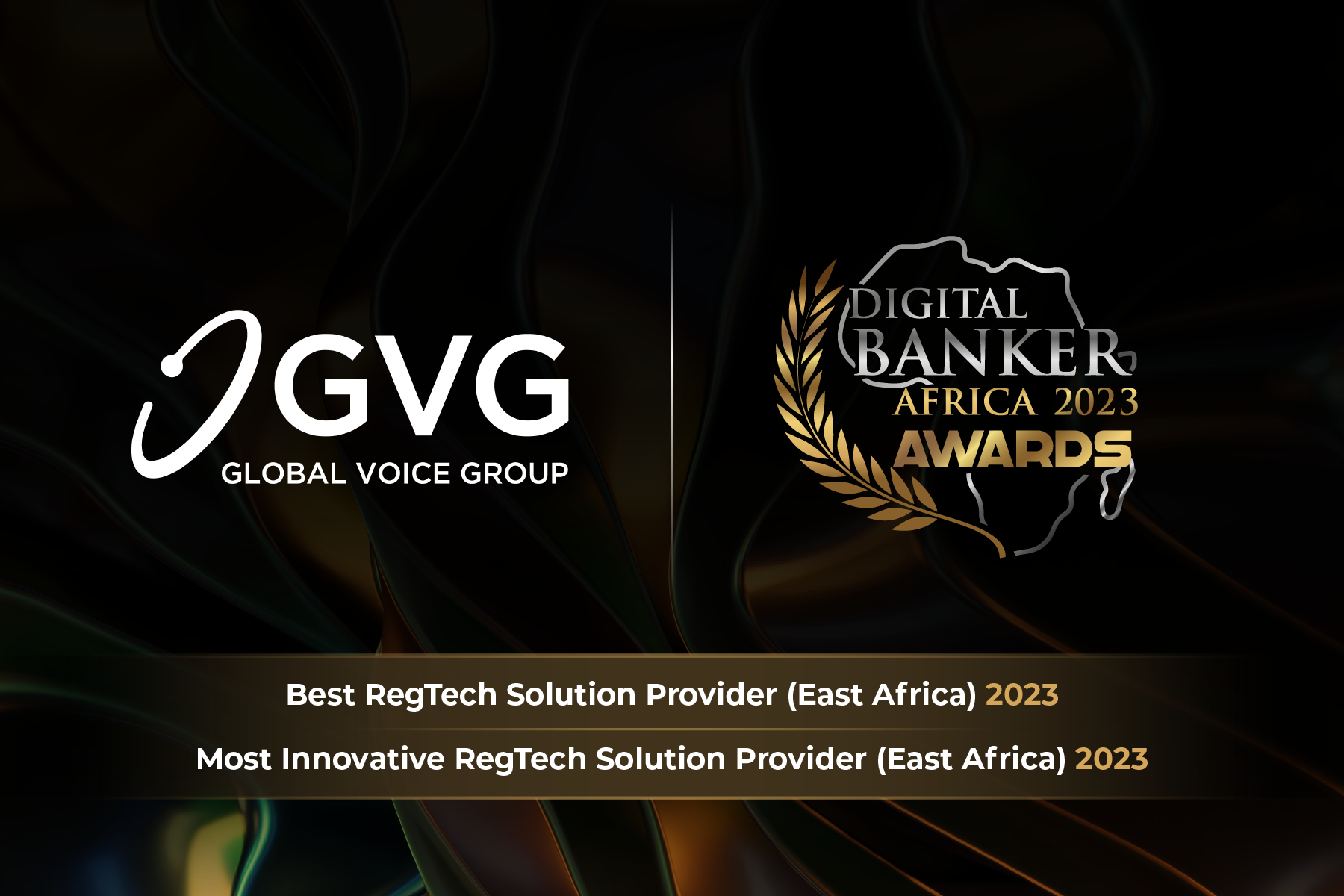 Global Voice Group Crowned Best and Most Innovative RegTech Two Years in a Row by Digital Banker Africa
Madrid, Spain, July 18, 2023 – Following Global Voice Group's nomination for the "Most Innovative RegTech Solutions Provider Award" (East Africa) and the "Best Reg Tech Solution Provider Award" (East Africa) earlier this year, Digital Banker Africa declared the company winner in both categories for 2023. Regarding the first category, this is a second award in a row for GVG which had already won this honor in 2022.
The selection panel was highly impressed with GVG's outstanding approach to innovation in the field of regulatory technology. GVG has been a pioneer in the use of digital technologies for regulatory purposes, even before the term "RegTech" was coined. The company's innovative solutions have made a significant impact, particularly in emerging countries across Africa. Among the key factors that convinced the Jury are GVG's innovation in terms of RegTech and their solid track record as a technology provider in Africa for more than 25 years.
GVG's Mobile Money (MM) monitoring solution (M3) stands out once again as a game-changer in supporting effective tax and anti-fraud operations. Global Voice Group's collaboration with regulatory bodies and financial institutions to meet industry standards and regulatory requirements has also played a decisive role in both acknowledgments.
Along with this, GVG's commitment to ensuring the security and data privacy of RegTech solutions was highlighted, with the recent achievement of ISO 27001 certification. This certification validates Global Voice Group's dedication to data protection and compliance with the highest industry standards.
GVG's CEO, James Claude, shares his gratitude for these awards: "It is with renewed gratitude and pride that we once again receive a recognition from Digital Banker Africa. Not only have we been declared the Most Innovative Regtech Solution Provider in East Africa two years in a row, but we can now add to this the Best RegTech Solution Provider Award for East Africa. This testifies to both the consistency and the innovative spirit of our products and services. Our core mission is to provide governments, regulatory authorities and financial institutions with reliable data for effective policymaking, and it is a great satisfaction to be acknowledged by a specialist organization like Digital Banker Africa for fulfilling this mission."