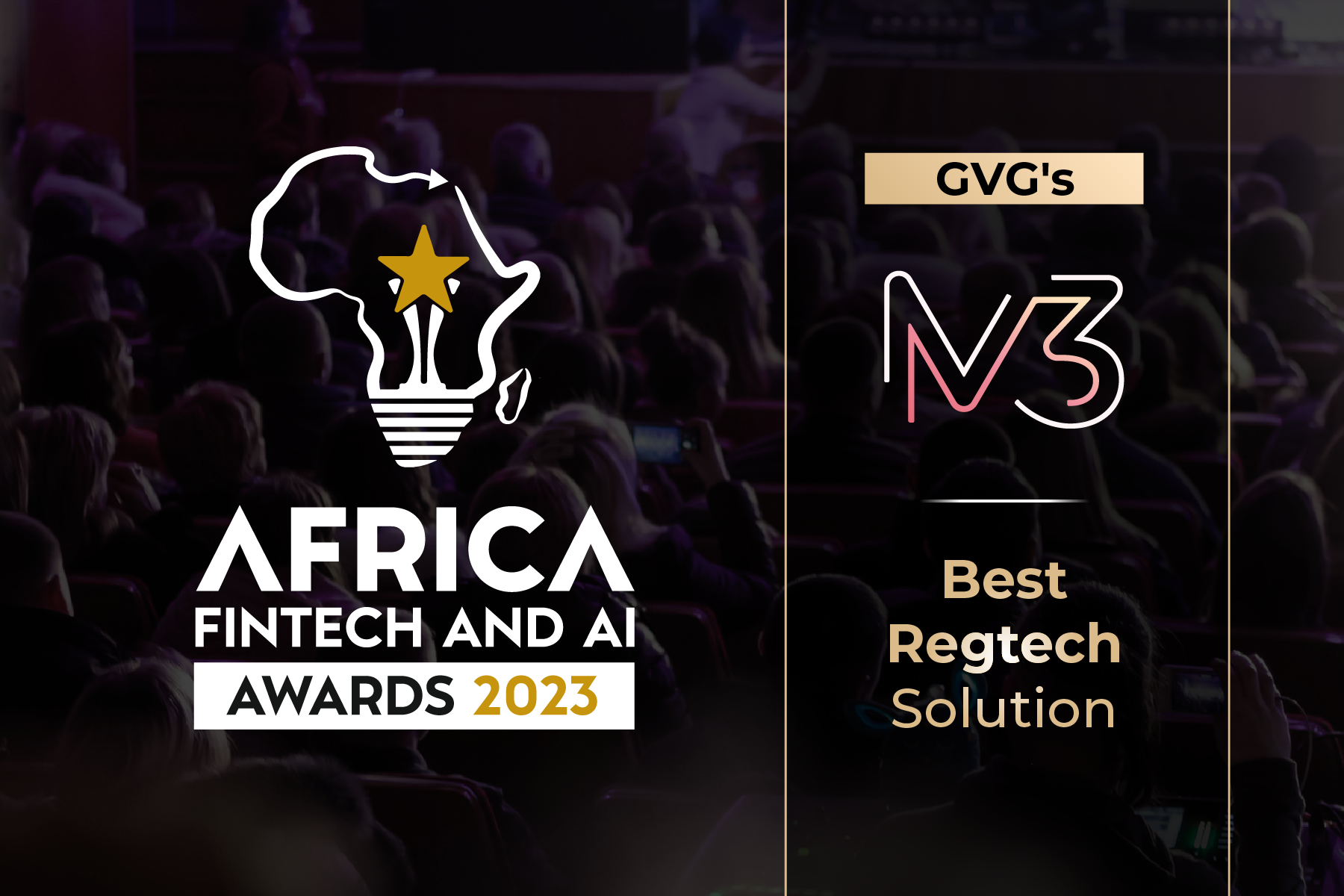 Africa FinTech and AI Awards 2023: Global Voice Group winner of the Best RegTech Solution category
Madrid, Spain, November 10, 2023 ̶ Global Voice Group (GVG) has once again been recognized for its Mobile Money Monitoring (M3) solution. This time, the recognition was given by the Africa Fintech and AI Awards 2023, in which M3 was the winner of the Best RegTech Solution category.
Earlier on this year, the company had received the "Most Innovative RegTech Solutions Provider Award" (East Africa) and the "Best Reg Tech Solution Provider Award" (East Africa) from Digital Banker Africa for the same solution. These recognitions showcase the relevance of both M3 and its developer, GVG, in the digital financial ecosystem.
Mobile Money's popularity and positive impact on financial inclusion in Africa have created a crucial need to trace and measure Mobile Money transactions carried out on the continent, for enhanced oversight. M3 addresses this need by connecting the relevant regulatory authorities directly to the Mobile Money ecosystem and enabling them to leverage the collected data for policymaking purposes. As a result, the solution helps foster security and compliance within the ecosystem.
The Africa FinTech and AI Awards aim to acknowledge FinTech and AI companies for their contribution to the good governance and expansion of the digital financial services sector. Mr. Raymond Basse received the award on behalf of GVG at the ceremony, which was held at the Serena Hotel in Dar Es Salaam on November 8.
James Claude, CEO of GVG, responded enthusiastically to the news of the award: "GVG has made it its mission to put data-driven technology at the service of governments, regulatory authorities, and central banks, to support them in their oversight remits. Having one of our technological platforms selected as Best RegTech Solution is therefore an honor. I would like to sincerely thank the Africa FinTech and AI Awards for this recognition, which testifies to the performance of our M3 solution."
About Global Voice Group (GVG)
Global Voice Group is a global provider of RegTech and Govtech solutions to governments and regulatory bodies. Since 2005, we have brought these institutions the benefits of Big Data analytics through advanced technological platforms that enable them to secure reliable and accurate data from crucial economic sectors. Our solutions effectively support them in their decision- and policy-making processes in various critical areas, such as financial inclusion, domestic revenue mobilization, sustainable development and regulatory compliance.